Crochet Planters and Hangers – 10 free crochet pattern link list
Here is the link list 100 with 10 free crochet planter and hanger patterns to brighten up your home and garden.
Disclosure: This post may contain affiliate links.
All images are used with the permission of the Designers for this link list.
Scroll down and click on the name of the website/blog to go the pattern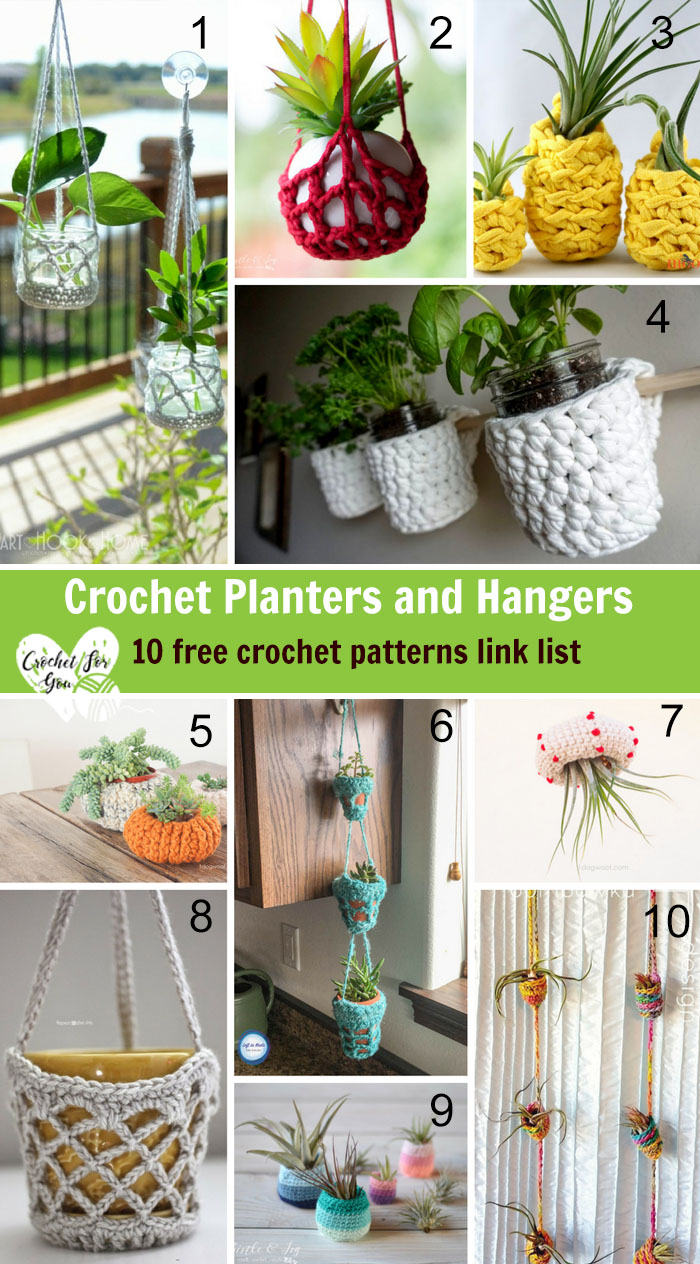 ---
(affiliate link)
Check out these fun crochet plants and garden ideas from Annie's