10 Free Crochet Sun Hat Patterns.
Summer time is fun with outdoor activities for all family members. Buut… you have to avoid sun's ray and protect your skin during outdoors. And also as crocheters, sun hats are one of our favorite summer time crochet project we like to crochet…. I think. These 10 free crochet hat patterns are the best and this is a perfect time to start crocheting and wear them…..
Don't forget to check out this Crochet Sun Hat pattern while you are enjoying this link list!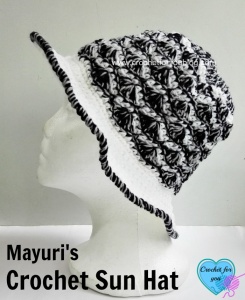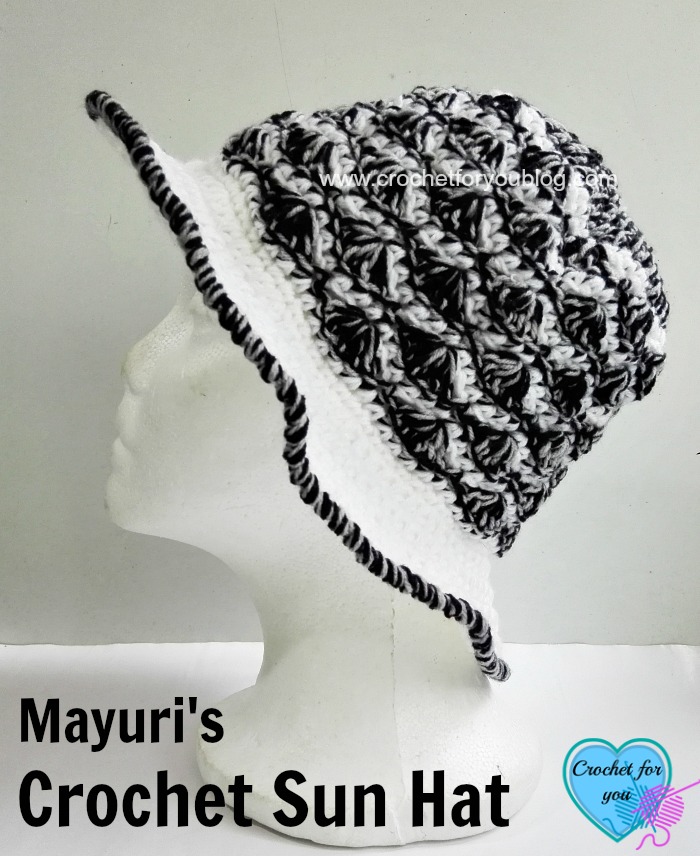 Disclosure: This blog contains affiliate links.
All images are used with the permission of the Designers for this link list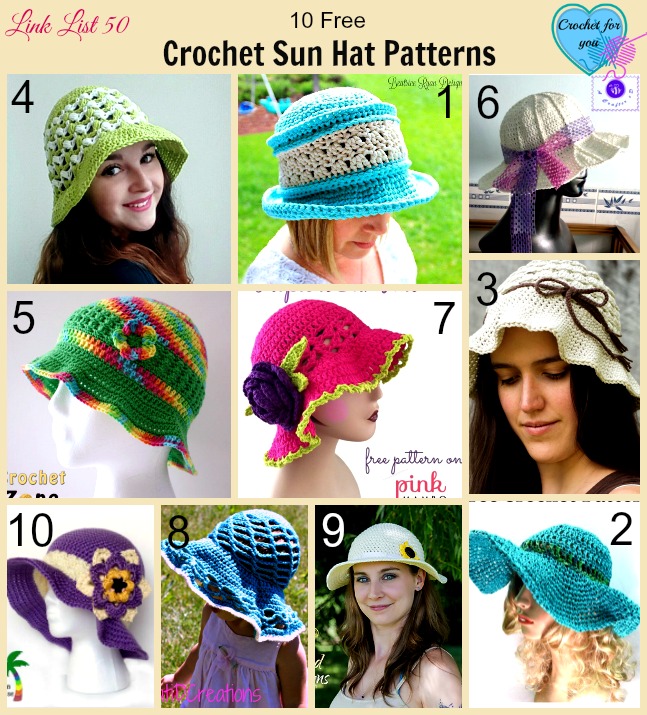 ---
Crochet With Raffia Sun Hat & Purse – $6.99 (affiliate link)
This open-top hat and purse are made using Premier® Yarns Home Raffia and trimmed using Needloft® Nylon yarn. The hat is open on the top and the bow attaches to large snaps in the back for easy closure. The hat uses 2 skeins of raffia, 3 hanks of Needloft yarn, Beadalon Memory Wire and 4 large snaps. The drawstring purse uses 3 skeins of raffia and 8 hanks of Needloft yarn.
Link list 50: 10 Free Crochet Sun Hat Patterns