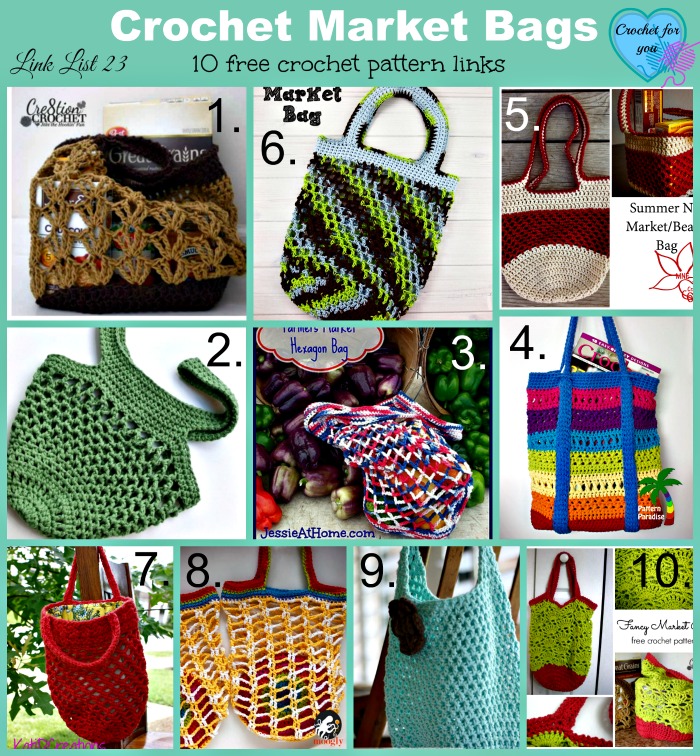 Link List 23: 10 Free Crochet Market Bag Patterns
10 Free Crochet Market Bag Patterns
Want to go to the market??. Carry your own crochet market bag with you. Here are 10 free pattern links for different types of  market bags. Which one do you like most?. No problem.. These all patterns look super easy.
Disclosure: This blog contains affiliate links.
Check out this Craftsy online class for learning more about making crochet bag techniques.

Mix & Match Crochet Bag Techniques
from: Craftsy
---
All images are used with the permission of the Designers for this link list