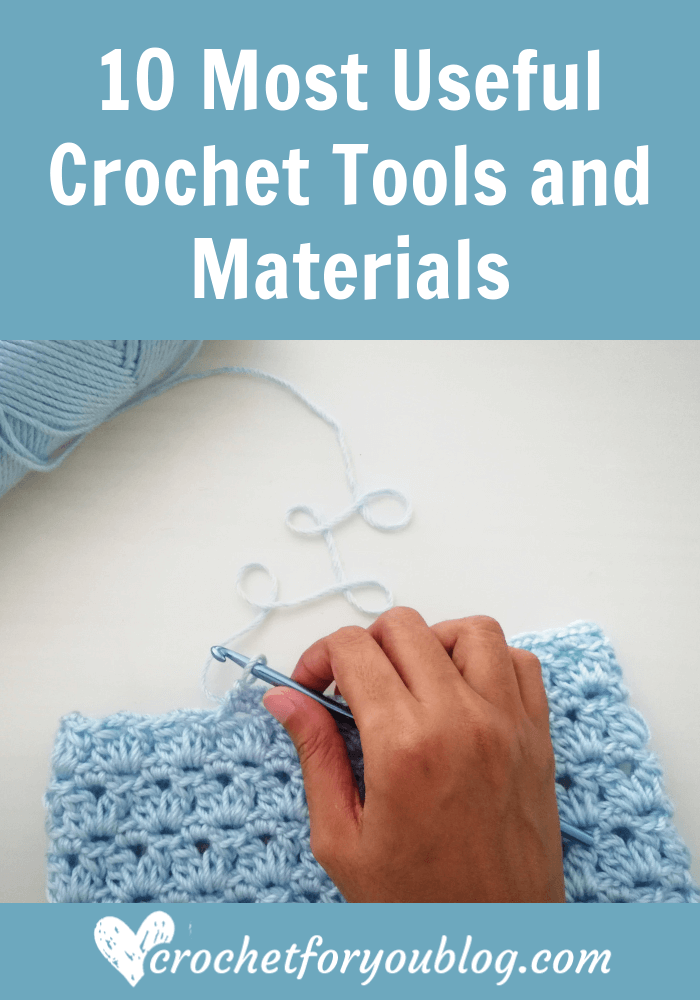 10 Most Useful Crochet Tools and Materials
10 Most Useful Crochet Tools and Materials
We are at the end of the year. Everyone busy with gift list at this time of year. And this is the best time for saving money with big deals so don't forget to fill your shopping cart with some useful tools and materials for our favorite hobby Crochet.
I'm listing here 10 most useful crochet tools and materials some of them I have and others are on my wish list.
17 years ago, when I started to crochet I only have few skeins of yarns and 2 crochet hooks. Absolutely, you can start crocheting with these two main materials. But your crocheting comes to hobby, passion, and business,  you will need more essential tools and want to be well prepared.
Disclosure This blog contain affiliate links.
1. Yarns and crochet hooks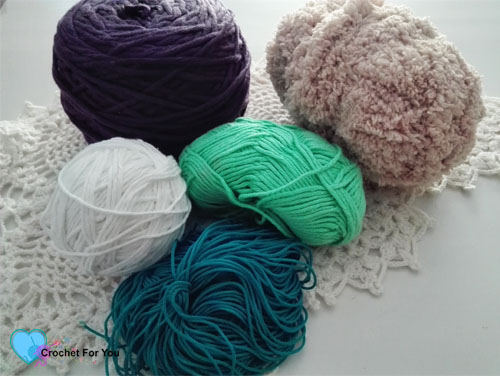 Yarns
Definitely, Yarns and hooks are the main materials you want to start crocheting.
There is no such a thing as enough yarns.
I saw these words somewhere on the web and 100% agree with it. 🙂 You may already know about the yarns types and weight. I mostly like to work with DK and Worsted.
These are some of my favorite yarns I have worked with.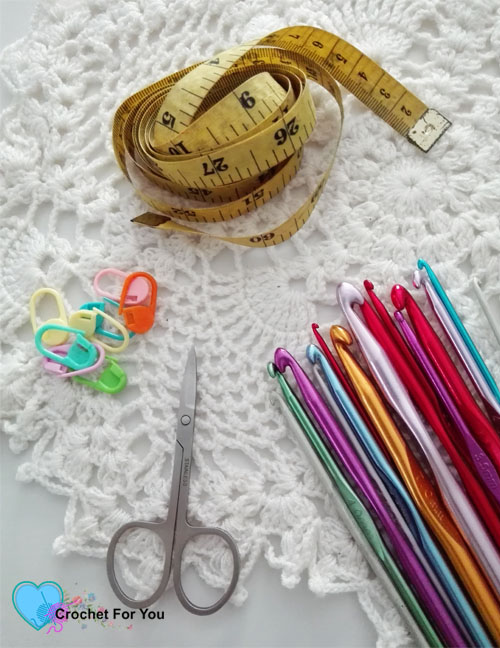 Crochet Hooks
A set of crochet hooks with a variety of sizes will save your money and time.
---
2. Flexible Tape Measure
Every crocheter needs a measuring tape for checking the gauge and to get proper size of the project. And you can find tape measure or ruler easily. But flexible tape measure is perfect for measuring round and straight. I sometimes hate to wrap and unwrap my tape again and again, so I like this type of measuring tape. I think it's handy and easy to keep without tangling.
---
3. Stitch Markers
The reason I listed stitch markers in third place here because these small and cute stitch markers will need you every time to mark your stitches, where you started, where you ended and keep you on track. These stitch markers are cheap but easily break. 😉
---
4. Scissors
You will need a pair of scissors cutting the yarn. Many crocheters like to keep a small but pretty pair of scissors.
---
5. Yarn Needles
To complete your crochet project you need to weaving ends. To do this Yarn needles with large eyes are perfect. You can get yarn needles in plastic and steel.
---
6. A Case with pockets to store all the tools
In my experience, these tools listed above except yarns always can be missed at any time. A handy case with extra pockets to hold all other small tools will great to store and keep them safe.
---
7. Yarn Storage
I think every crochet lovers like me love to have a very organized craft room and a great space for yarns. I use cardboard boxes to store my yarns right now. But I prefer to buy something like this one day. 🙂
---
8. Pom-Pom Maker
You can use pom-pom maker in various sizes. It's easy and fast. Also, have a very nice finish.
---
9. Blocking Board
You can use flat and soft surface even your bed is a great space for blocking crochet piece. But I think it's time to upgrade. 😀   
---
10. Crochet Books
These are my favorite crochet books.