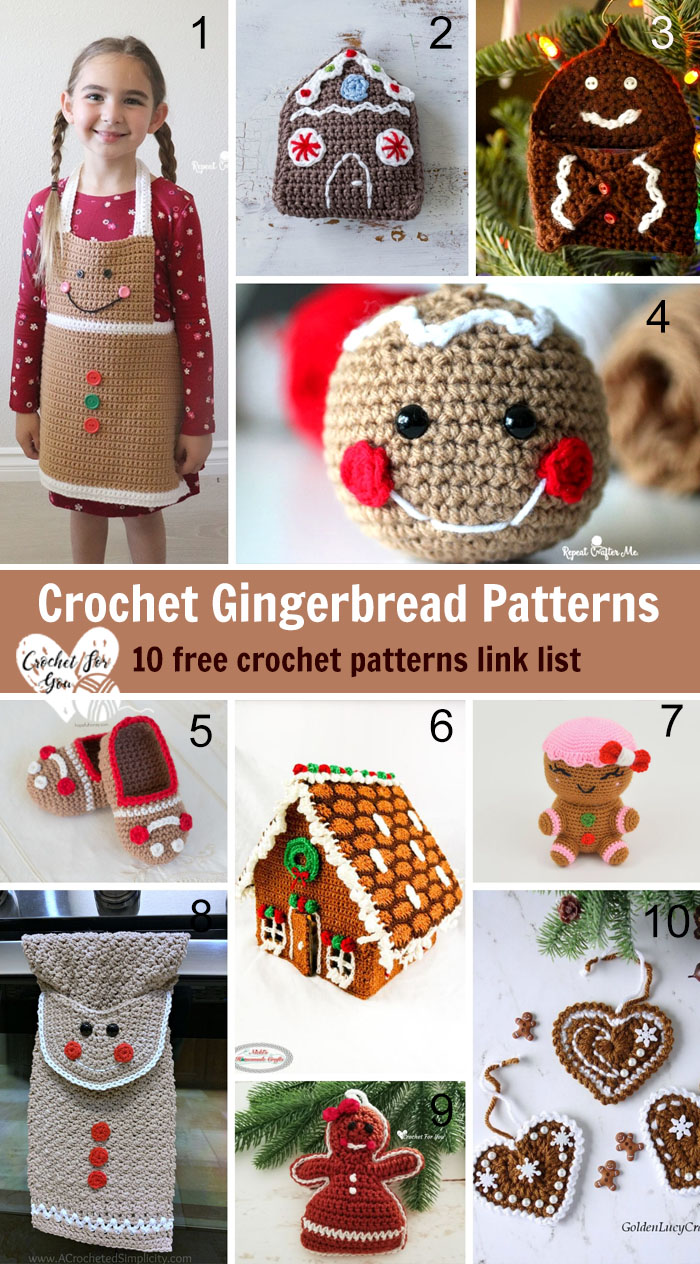 Crochet Gingerbread Patterns
Crochet Gingerbread Patterns – 10 free crochet pattern link list.
Here is the link list 132 for Gingerbread crochet patterns for Christmas. 

Disclosure: This post may contain affiliate links.
All images are used with the permission of the Designers for this link list.
Scroll down and click on the name of the website/blog to go the pattern.
See more 10 free crochet pattern link lists here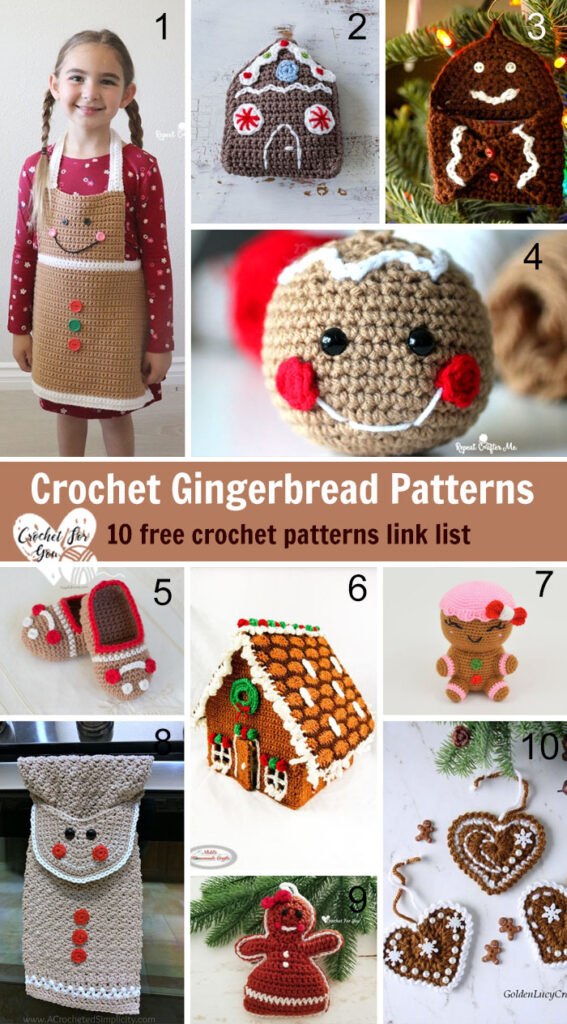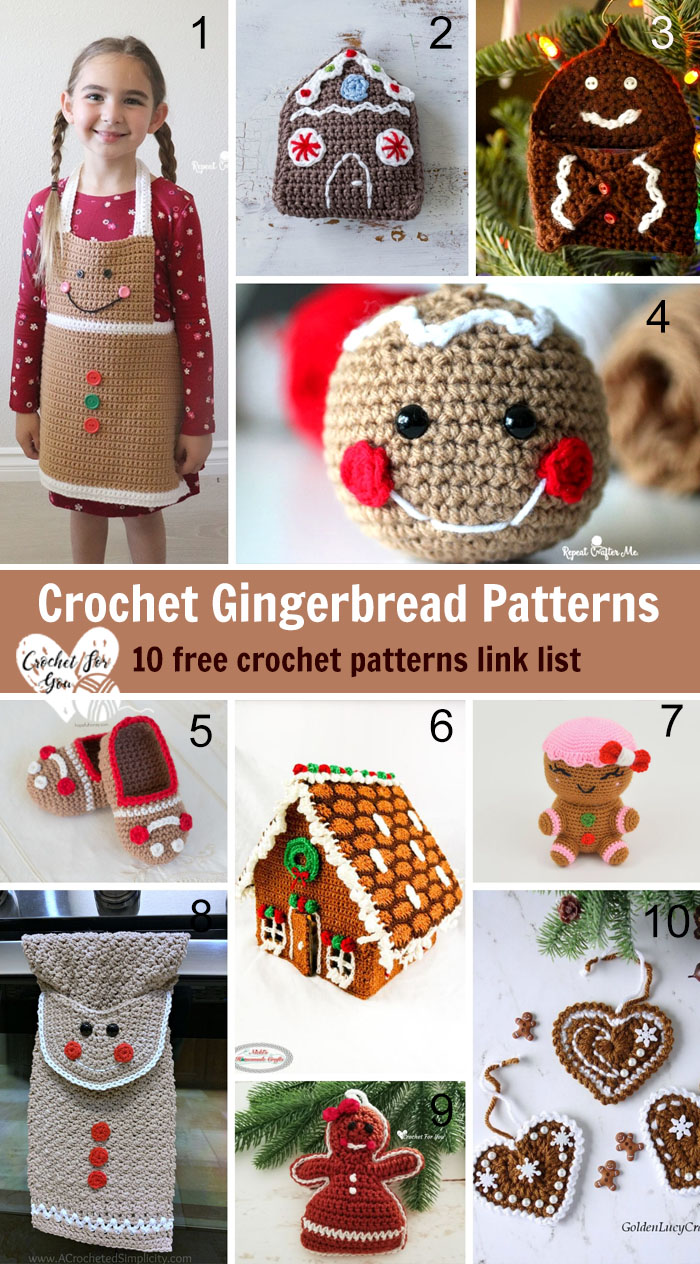 ---

Easy Crochet Dresses: Christmas & Easter – $7.99
from: Annie's

Everyone loves to crochet for their loved ones—especially children! These two adorable dresses will make the holidays extra-special for the precious little girl in your family. One design can be customized for Christmas or Easter. The gingerbread-themed Christmas dress can be worn over a blouse or knit top for cool weather while the Easter dress is perfect, as is, for warmer weather. Join crochet expert Sarah Zimmerman as she takes you step by step though the process of crocheting the skirt, bodice and straps and then joining them together—it couldn't be easier! The cute hair bow for Christmas and springy flower hair clip for Easter put the finishing touch on these darling outfits. In this class you'll learn how to: ; Turn one dress pattern into two holiday dresses that look completely different.; Crochet a pretty V-stitch pattern on the skirt.; Create girly gathers at the top of the skirt.; Make back buttonholes for colored ribbon lacing.; Sew the pieces together with easy seams.; Add adorable rickrack "icing" trim.; Crochet a sweet hair bow for the Christmas dress.; Adorn the Easter version with sweet, pastel-colored flowers. Class includes complete instructions to make two exclusive projects: Christmas Dress and Easter Dress with hair accessories. Sizes included are 2, 4 and 6.