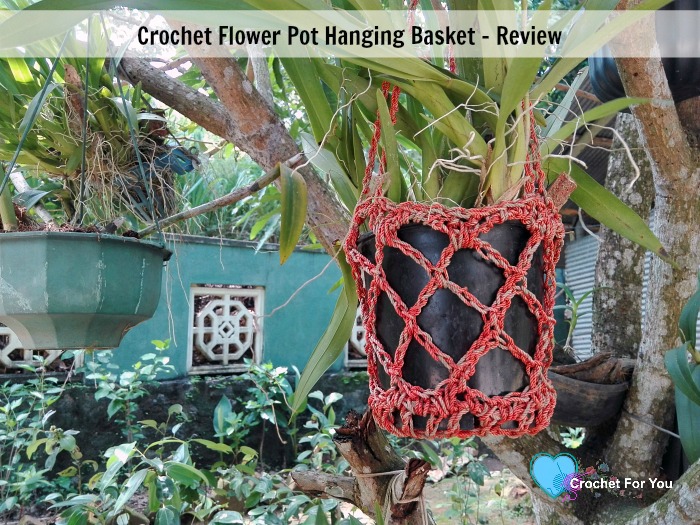 Crochet Flower Pot Hanging Free Crochet Pattern – Review
Flower Pot Hanging Free Crochet Pattern – Review
Designer: Sarah Zimmerman
I'm more interested about gardening this year. I spend a lot more time in the garden and I just love being outside with nature. I've even been looking at some aurora hot tubs to put in the garden. How relaxing would that be! If I got a hot tub I think I'd spend more time in the garden than the house!! Since my mother retired from 35 years teaching service, now we have lots of time to spend together in our garden. Now she enjoys her peaceful life with her favorite hobby gardening. So my love for gardening also grown by seeing her activities. She loves to plant flowers and I love to plant vegetables. When she first got into her gardening she was struggling a little as our garden was a bit overgrown and dull, so she got in contact with a company like trugreen in florida and they helped her out a great bunch. After fertilizing the grass and getting rid of those pesky weeds, it looked fabulous and was ready for us to start planting out flowers and veg! Last couple of months we planted lots of flowers and vegetables. Now we are waiting for the beautiful results! So far, our garden has not been blighted by any pests, but our neighbors have not been quite as lucky! Just yesterday we were chatting over our garden fence when they told me that they have recently had to deal with a termite infestation! Pests like termites can wreak havoc on your home and garden so it is important to deal with them quickly and effectively. The neighbors told us that they found an amazing pest control service online by visiting www.pestcontrolexperts.com. You should definitely take a look at that website too if your garden is overrun with pests. Anyway, so long as no pests start to appear, we also want to install a deck that we can relax on surrounded by our plants! It'll definitely create a beautiful living space for our garden, but we need decking ideas first! 🙂
One day we want to plant Orchid – Tolumnia yellow color flower because we had a small pot left. And she wanted to hang it up on our small mango tree 8 feet height. She asked me to make some holes around the pot for hanging it. At that moment I remembered Sarah at "Repeat Crafter Me" has a clever idea for flower pot hanging. That pattern I also included to my link list 72: Simple and Modern 10 Free Crochet Patterns for Home.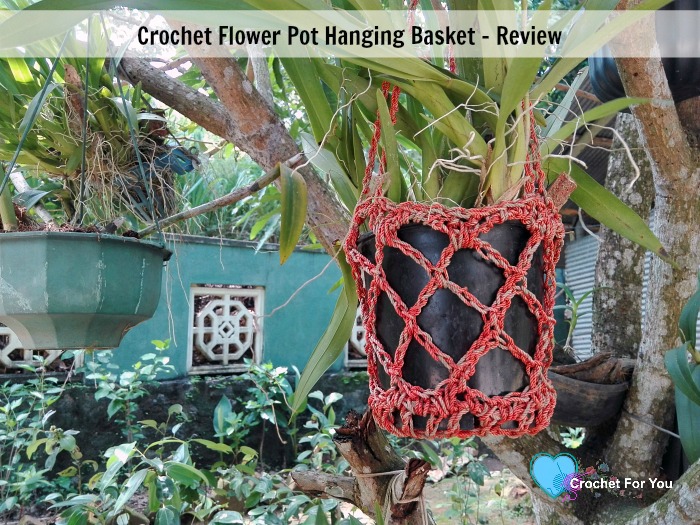 I found some nylon cord left in our store room and made this Flower Pot Hanging Basket on Repeat Crafter Me. As you can see, the color of this nylon cord has faded here and there but it added a nice look to my hanging basket. I feel I was working with the self-striping yarn. My mother was really happy when she saw it. 🙂
For my flower pot hanging basket, I used nylon cord and J-10, 6mm crochet hook. Be careful when working with nylon, it can hurt your fingers so do not grab the cord tightly and try to crochet loosely.
This is a quick pattern can be finished in an hour. Sarah has added step by step photos with the pattern instruction. Lastly, I want to say I'm really happy with the final result and it is very useful crochet pattern you can try FREE for your garden. 😀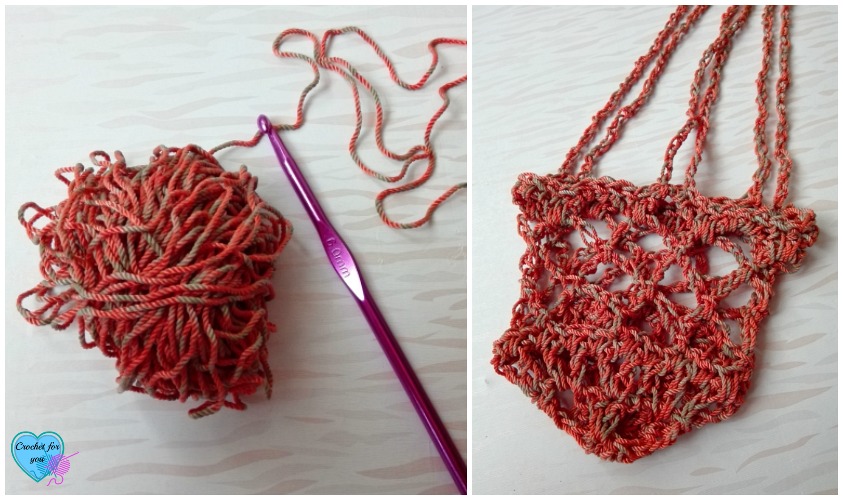 (PS) I'm really sorry I couldn't measure the nylon cord before starting to crochet. Maybe 40-50 yards will enough for this. I was really excited to finish it and wanted to show my work to mother… Mom isn't this good for hanging Tolumnia flower pot. 😀