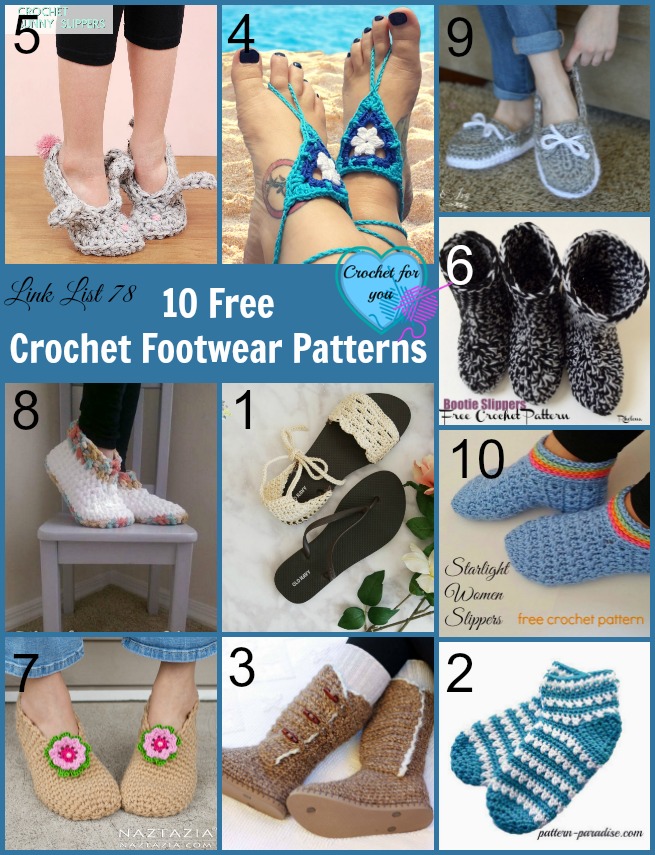 Link list 78: 10 Free Crochet Footwear Patterns
10 Free Crochet Footwear Patterns.
You will need a pair of footwear even if you are hot or cold weather around. In this link list, you will find some creative footwear designs you can try for each season of the year.
Some of these slippers, socks, and boots look comfortable on cold winter nights. As you can see there are beautiful patterns to crochet sandals. Aren't they perfect for a summer day out?
Disclosure: This post may contain affiliate links.
While I searching crochet footwear patterns, I found a great tutorial about How To Add Solese to Knit or Crochet slippers on Mama In A Stitch. Hope this tutorial will help you to make better soles to your crochet/knit slippers. 🙂
If you are looking more footwear, click on >>
All images are used with the permission of the Designers for this link list.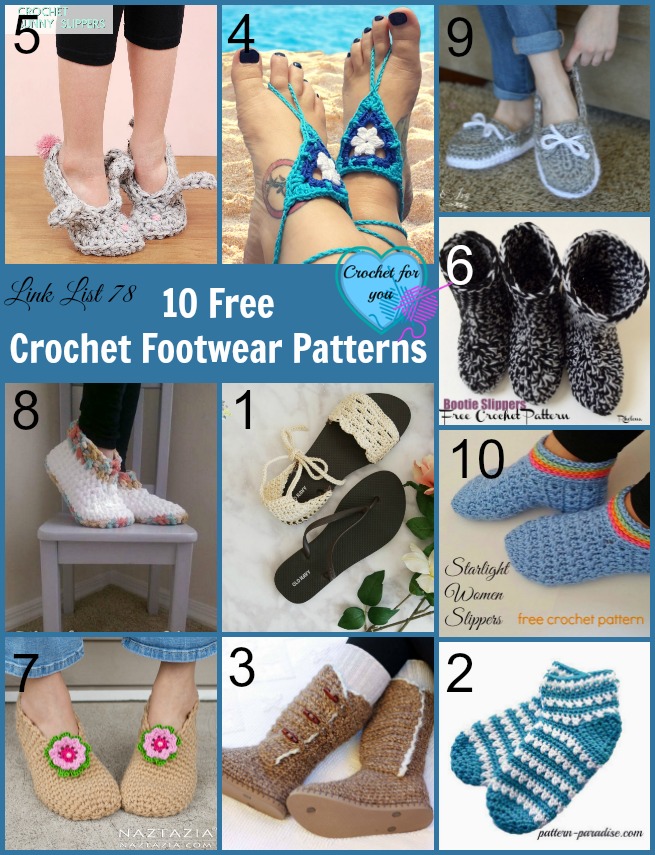 ---
Click on images below to get
a crochet pattern (downloadable) and supplies (yarns) as a kit.
(Affiliate links)