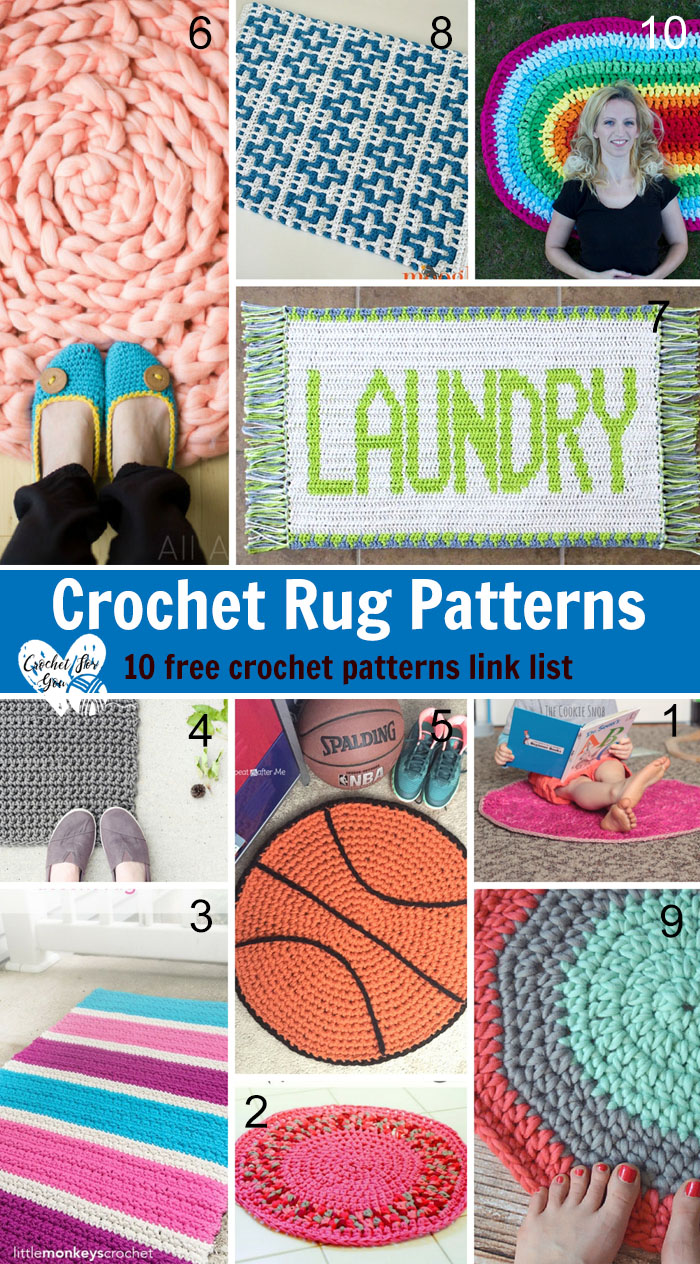 Crochet Rug Patterns – 10 free crochet patterns link list.
Here is the link list 95 with amazing crochet rug patterns (including floor rugs, bath mats, indoor rugs, outdoor rugs and playtime rugs). I hope you enjoy and make some for your home!
Bonus tip
Crocheted rugs can be slippery. Click here to see  3 Ways to Make Crocheted Rugs Non Slip on LillaBjörn's Crochet Word.
Disclosure: This post may contain affiliate links.
All images are used with the permission of the Designers for this link list.
Scroll down and click on the name of the website/blog to go the pattern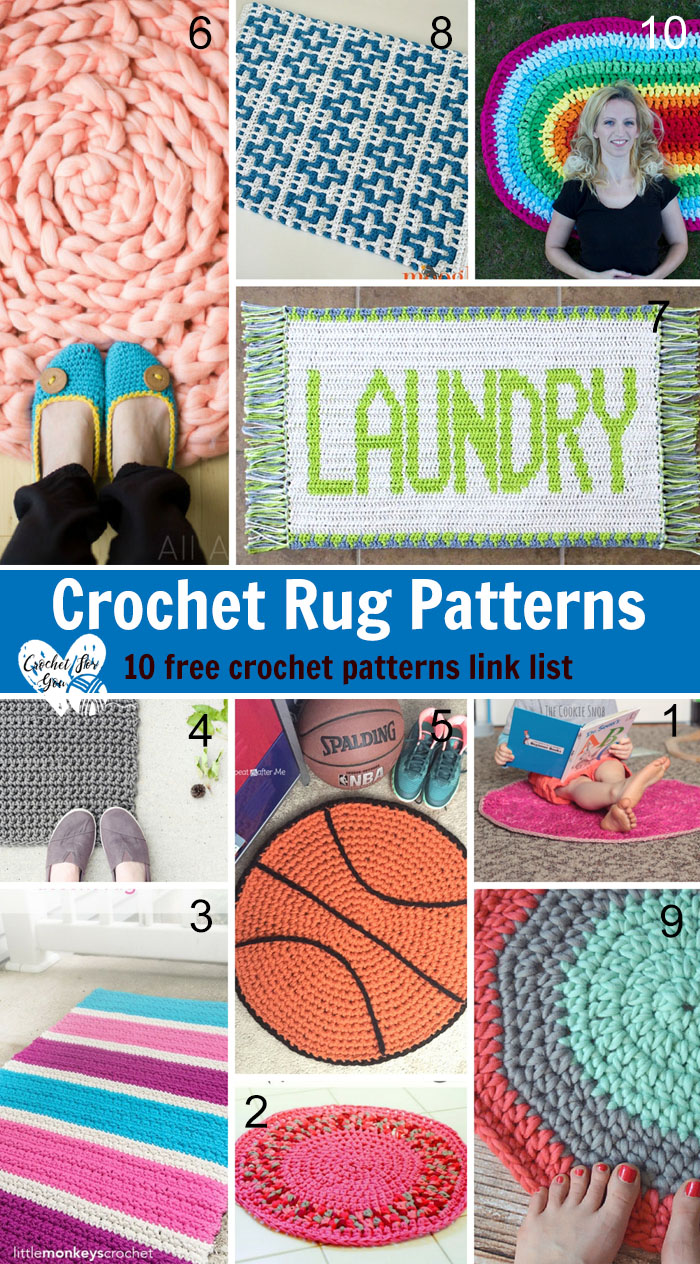 ---
Check out the Rugs for Kids from Leisure Arts. 6 fun and adorable rug designs for play areas and bedrooms.
(affiliate link)