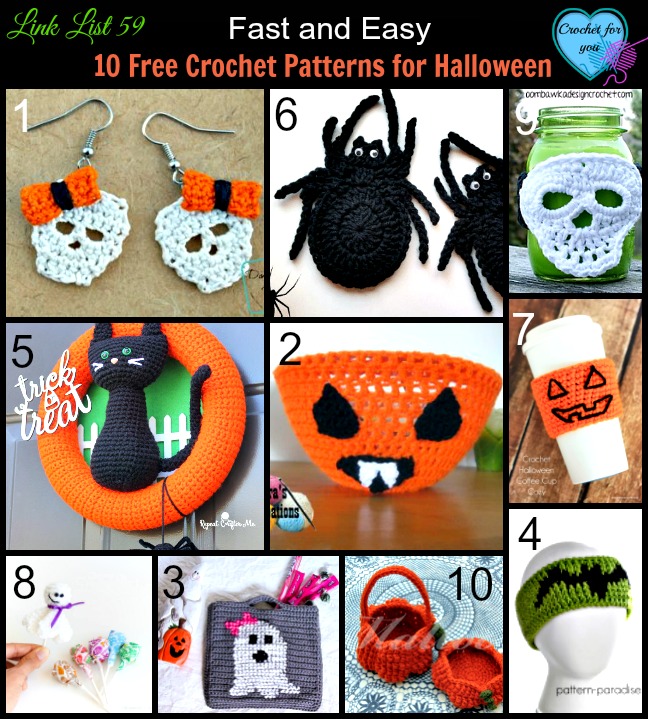 Link list 59: Fast and Easy Crochet Patterns for Halloween
10 Free Crochet Patterns for Halloween.
We are almost very close to Halloween. Have you not used your crochet skill yet to make something for this Halloween or you want to crochet more projects?
Link list 59 will guide you to spooky and fun crochet decorations and costumes. These are fast and easy too.
Still, there is plenty of time to start to crochet these 10 free crochet patterns. Grab your yarns and start now!
Disclosure: This post may contain affiliate links.
All images are used with the permission of the Designers for this link list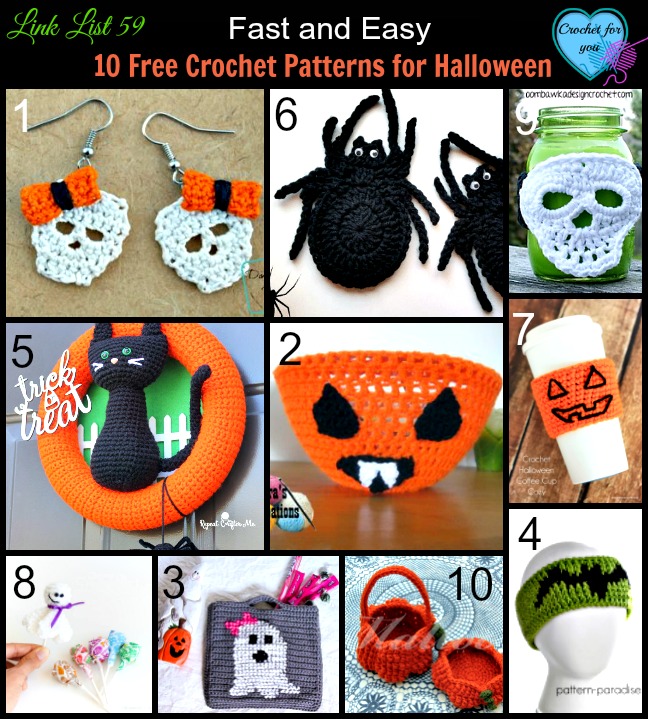 ---