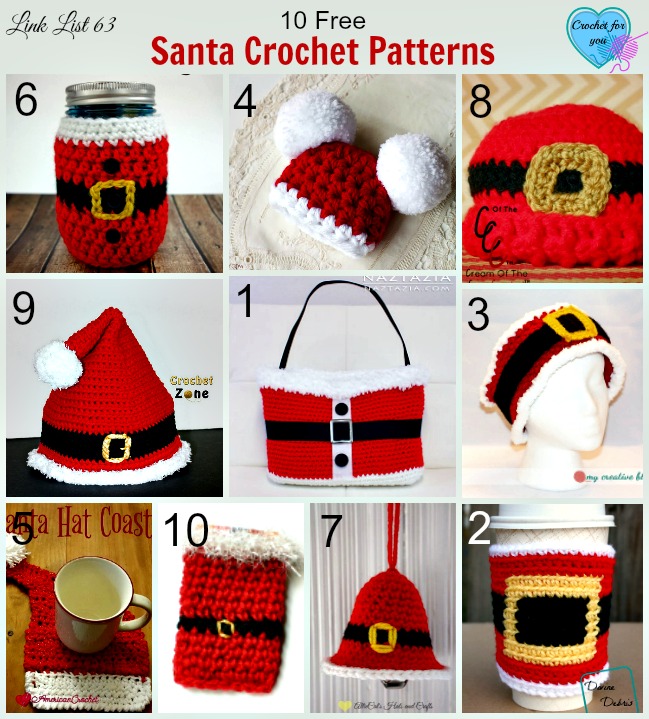 Link List 63: 10 Free Santa Crochet Patterns
10 Free Santa Crochet Patterns.
This week's link list filled up with wonderful ideas for making Santa crochet patterns. Scroll down to see 10 free pattern links for Santa crochet patterns.
And don't forget to check out the previous Christmas related link lists.
Disclosure: This post may contain affiliate links.
All images are used with the permission of the Designers for this link list.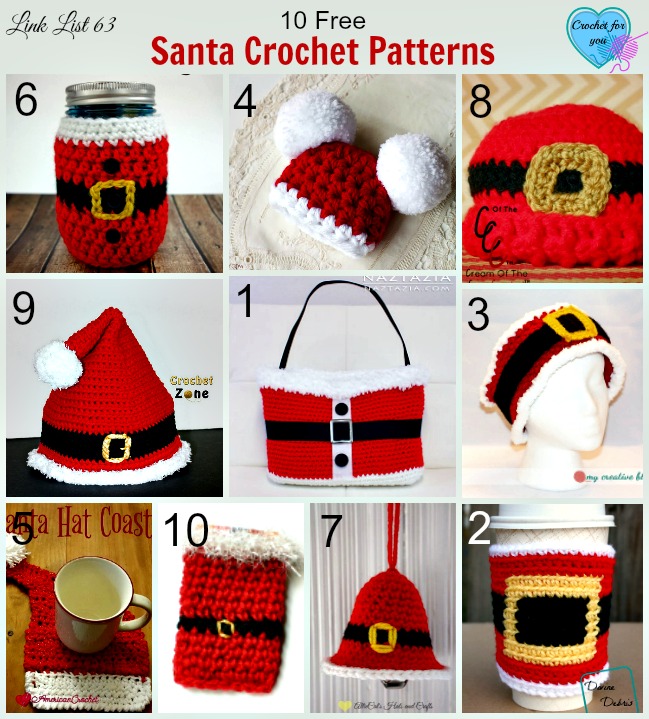 ---
Click on the image below to get
a crochet pattern (downloadable) and supplies (yarns) as a kit.