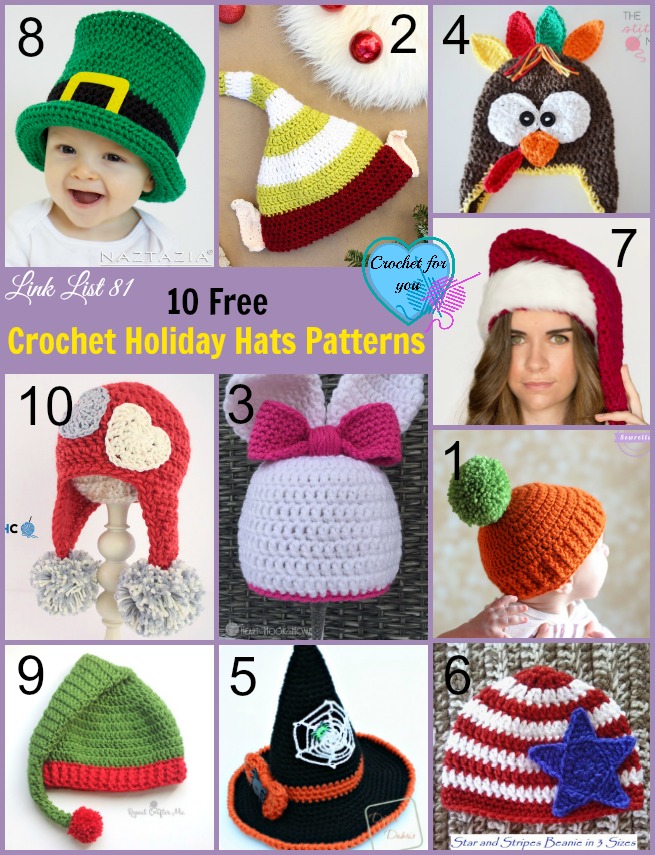 Link list 81: 10 Free Crochet Holiday Hats Patterns
10 Free Crochet Holiday Hats Patterns.
Every year we have special holidays and seasons we celebrate. As you know, the biggest holiday season will start soon. And you have to crochet lots of gifts for your loved ones. We are, crocheters always like to crochet hats. And they are perfect for gifts. You can make it special by adding some specific features, shapes, and colors.
In this link list, I put together 10 Free Crochet Holiday hats Patterns for Christmas, Halloween, Thanksgiving Day, July 4th, Easter, St.Patrick's Day and Valentine. So you can bookmark or Pin It this link list for the upcoming seasons. I hope you enjoy these fun and cute hats.
Disclosure: This post may contain affiliate links.
All images are used with the permission of the Designers for this link list.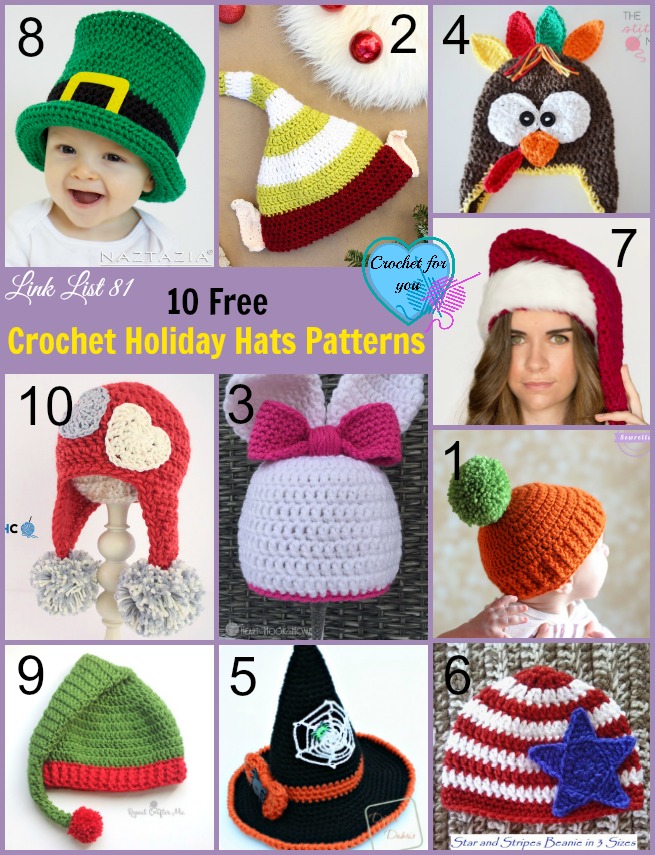 ---
(affiliate link)

Learn to Crochet Easy Hats Class DVD – $12.99
from: Annie's