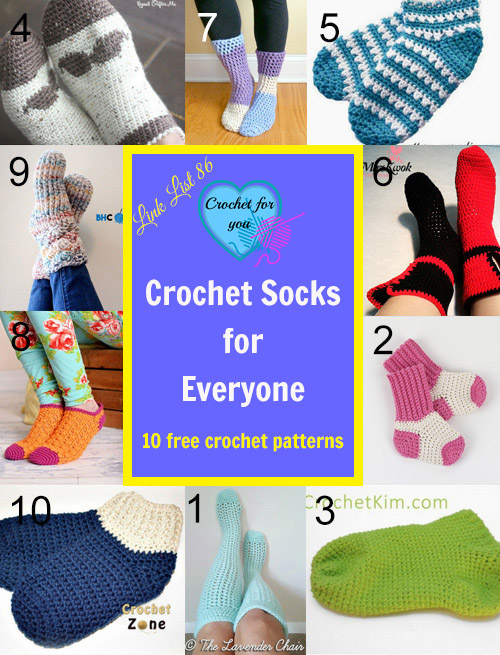 Link list 86: 10 Free Crochet Socks Patterns for Everyone
10 Free Crochet Socks Patterns for Everyone.
A comfy pair of crochet socks is another great gift idea for everyone. It's also great to expand your crochet skill. If you have never crocheted socks like me, I think this time of the year is perfect for the try it.
I like to start with small size 😀 Crochet socks for babies. Look at no #2 in this link list. And #3, #5 for basic adult crochet socks. I love the stylish look of #1 #6 and #7 socks patterns. #4 is perfect for guys and #8, #9 and #10 great for everyday use.
Disclosure This blog contains affiliate links.
All images are used with the permission of the Designers for this link list.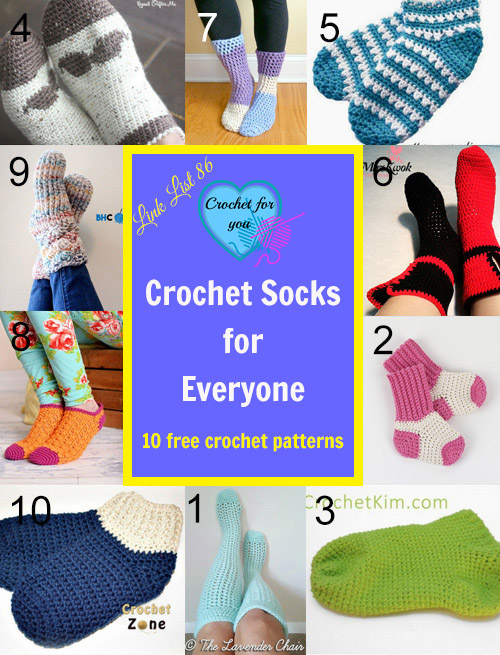 Please click on the website/blog name to get the pattern.
---
I was collecting all of these links and the helpful resources for my first try of crocheting socks!
Click on images below to get
a crochet pattern (downloadable) and supplies (yarns) as a kit.