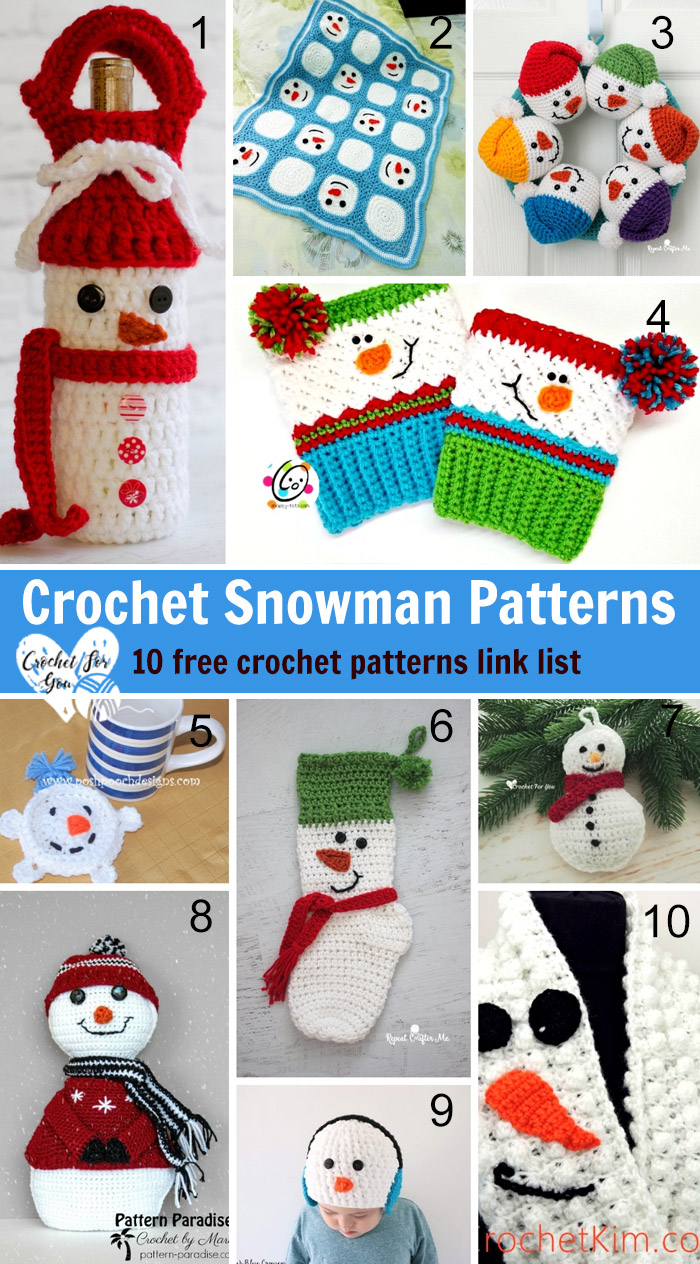 Crochet Snowman Patterns – 10 free crochet pattern link list
Here is the link list 111 with 10 cute Snowman Crochet Patterns for the Christmas and winter season. 
See more 10 free crochet pattern link lists here
Disclosure: This post may contain affiliate links.
All images are used with the permission of the Designers/website owners for this link list.
Scroll down and click on the name of the website/blog to go the pattern.

---
(affiliate link)

Traditional Christmas Crochet Pattern Pack
from: Annie's
Stitch a tissue cover, a reindeer basket, a towel topper, an afghan and pillow, a pot holder and a place mat, all with a traditional holiday theme. These design make great gifts.