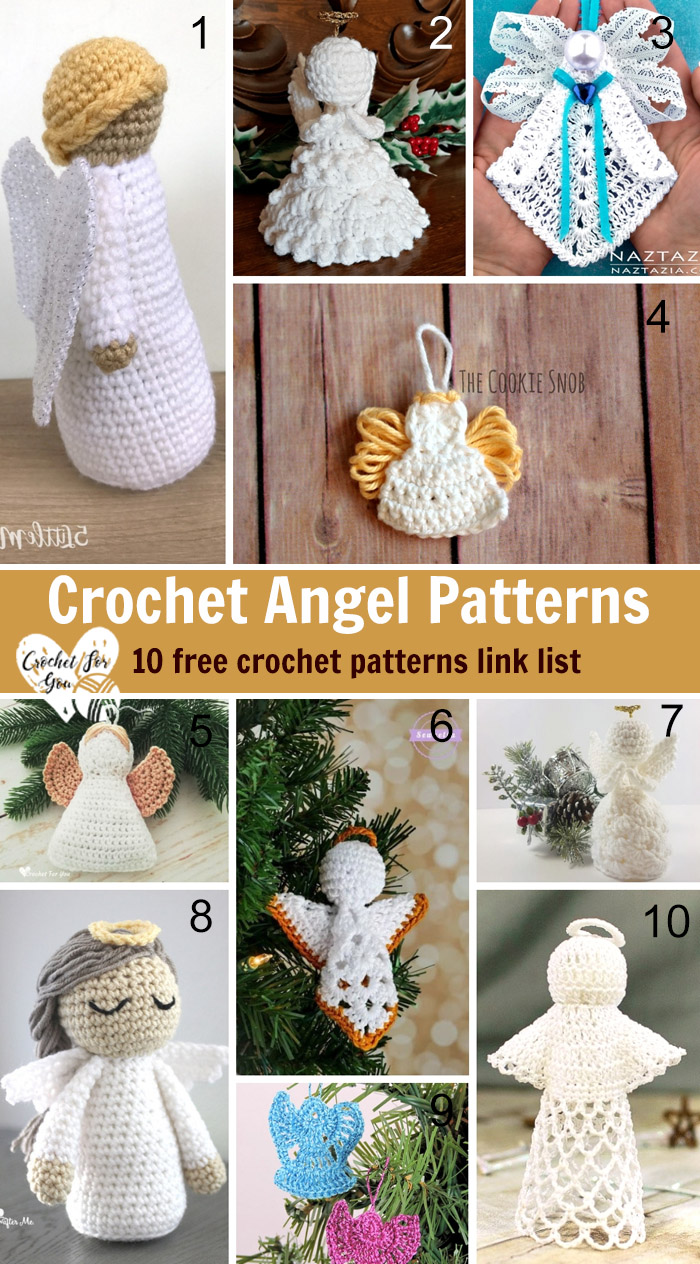 Crochet Angel Patterns – 10 free crochet pattern link list
Here is the link list 112 with 10 Crochet Angel Patterns for the Christmas. 
See more 10 free crochet pattern link lists here
Disclosure: This post may contain affiliate links.
All images are used with the permission of the Designers/website owners for this link list.
Scroll down and click on the name of the website/blog to go the pattern.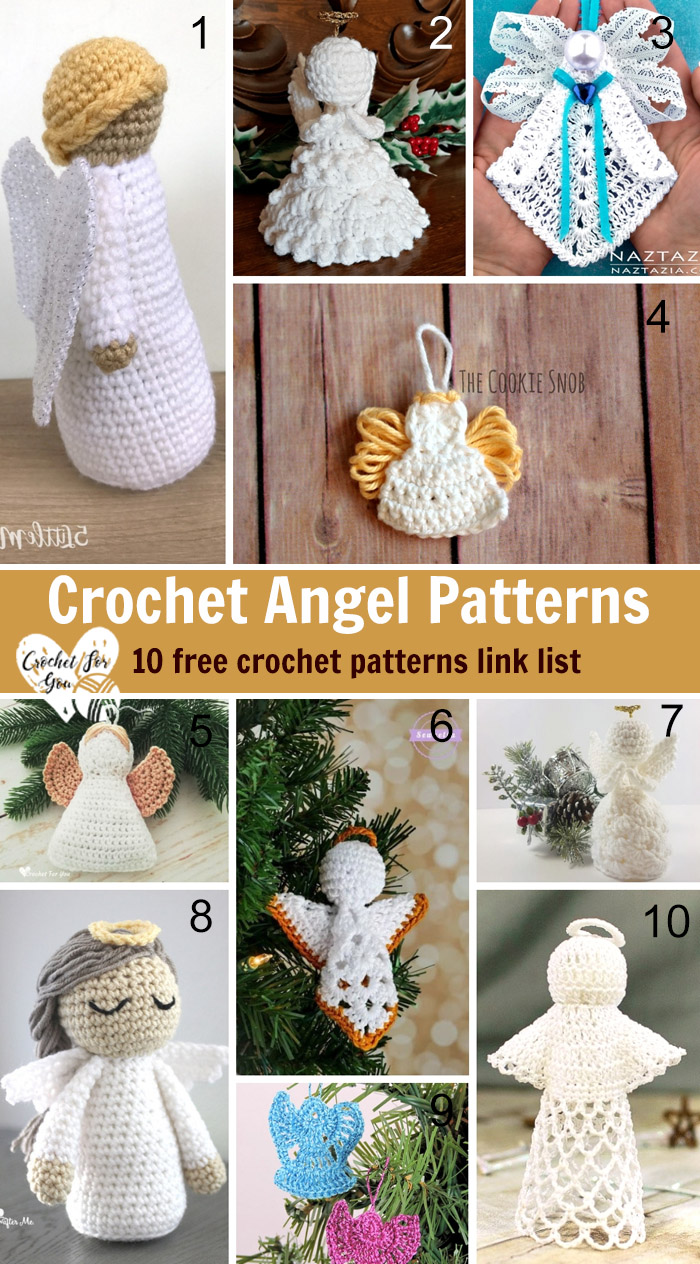 ---
(affiliate link)

Angels Through the Year Crochet Pattern Book
from: Annie's
A bookmark, coaster, lapel pin, doily and more are just a few of the angel designs in this book. All are made using Lizbeth size 10 crochet thread and a size 7/1.65mm steel crochet hook. Holiday angels include Luck of the Irish, Harvest Blessings and Christmas angel.