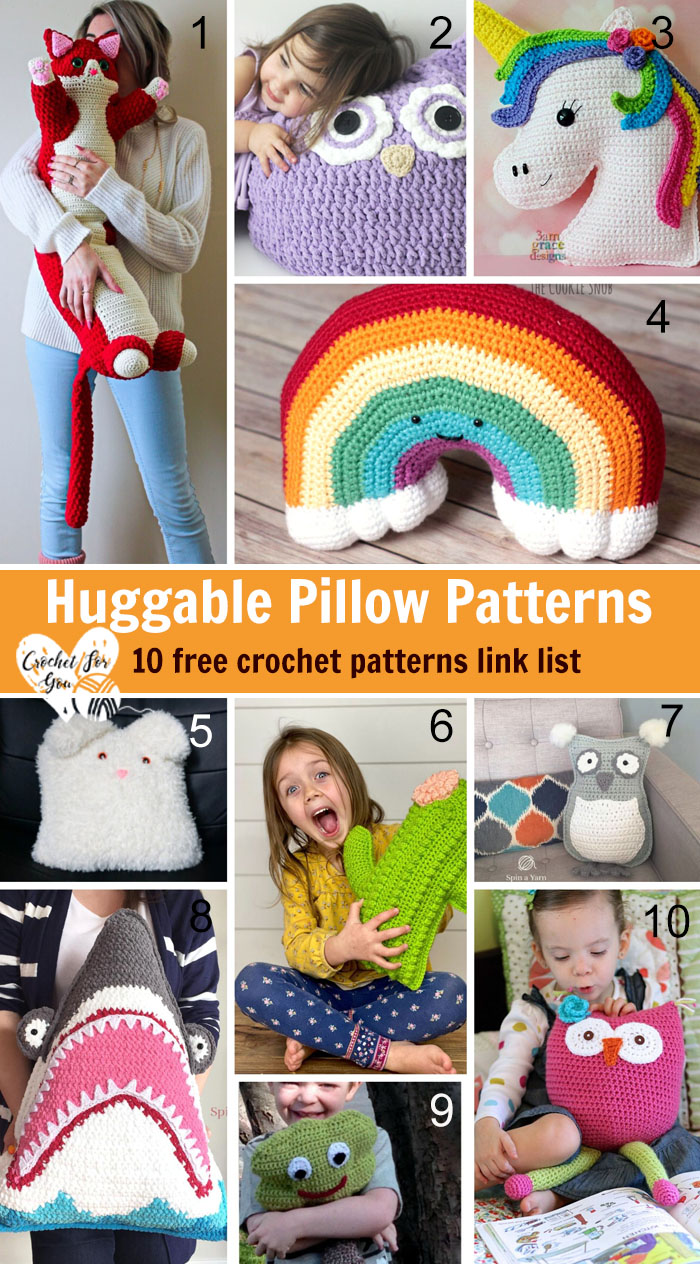 Crochet Huggable Pillow Patterns
Crochet huggable Pillows– 10 free crochet pattern link list
Here is the link list 140 for huggable pillow patterns.

Disclosure: This post may contain affiliate links.
All images are used with the permission of the Designers for this link list.
Scroll down and click on the name of the website/blog to go the pattern.
See more 10 free crochet pattern link lists here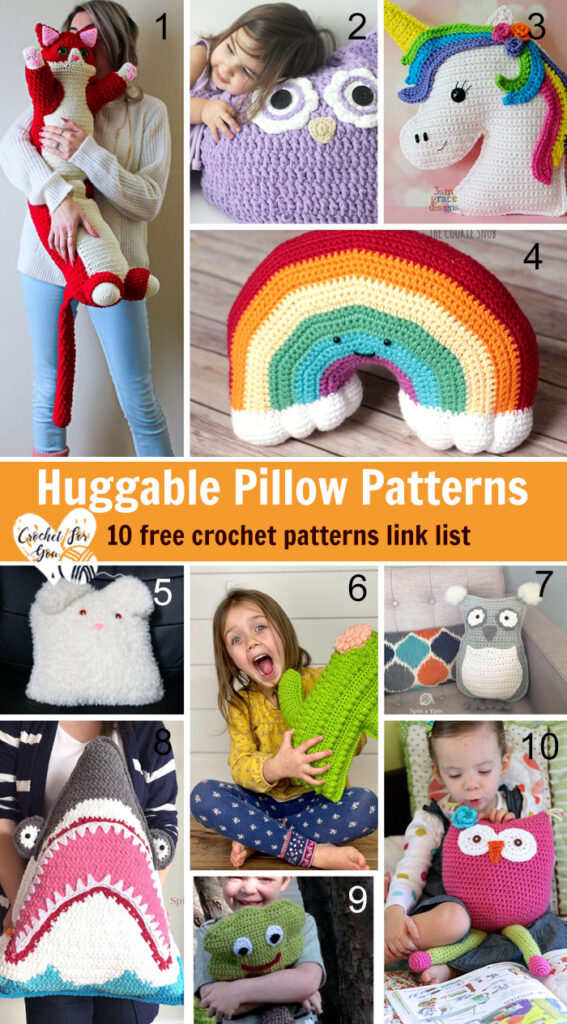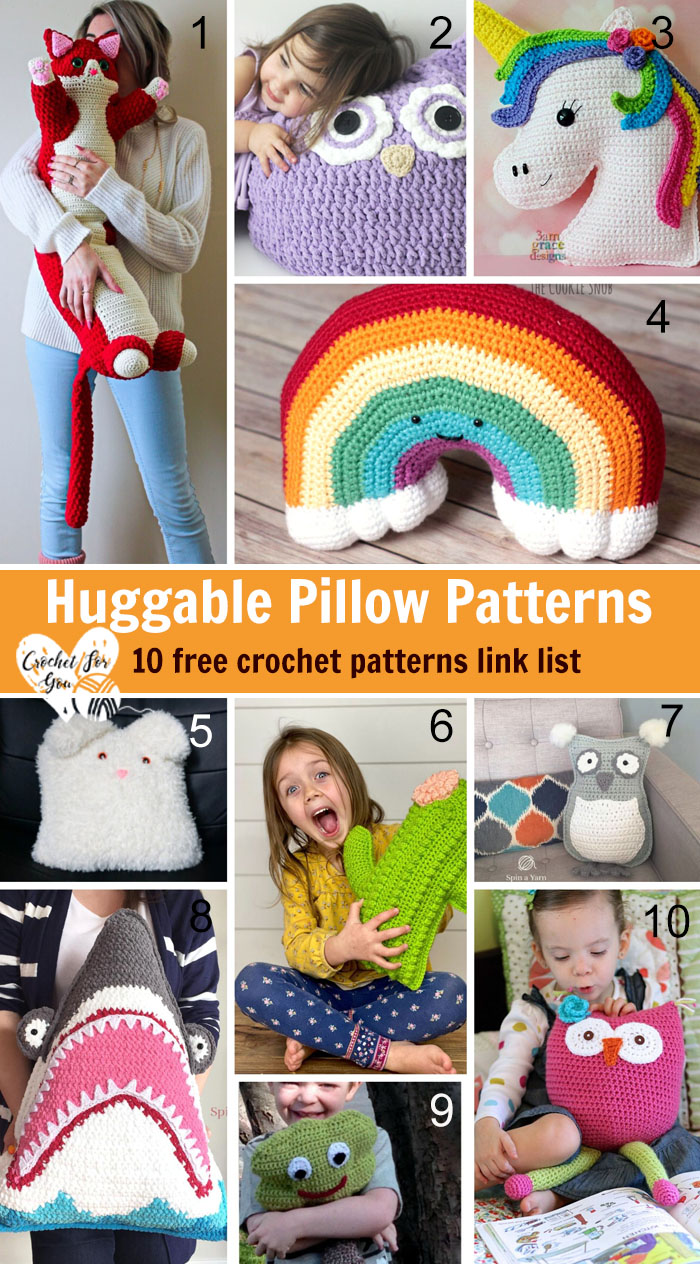 ---

Recovery Buddie Crochet Pattern – $3.99
from: Annie's
For anyone recovering from an illness or addiction, this sweet, huggable pillow friend can offer comfort and encouragement. Instead of traditional crochet stitch patterns this design is made using 3 knit look stitches — knit, purl and purl two together all of which are done using a crochet hook and not knitting needles. Design is made using worsted-weight yarn and covers a 9″ square pillow form. Size: 9″ square.