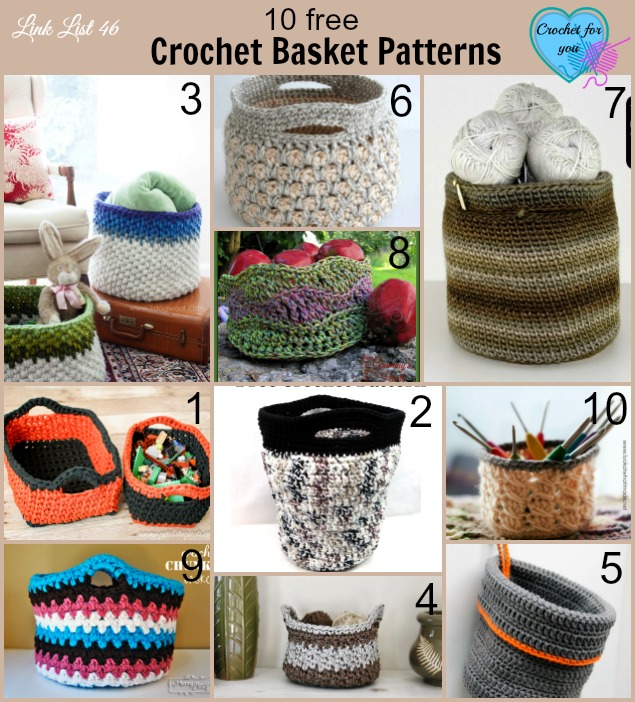 Link list 46: 10 Free Crochet Basket Patterns
10 free crochet basket patterns.
These baskets for storing everything and keep organizing the home. There are lots of selections for your home that you can keep every single thing in a right place.
Quick and easy crochet patterns, big and small baskets or you can crochet a rectangular one as well..
Check these basket patterns listed below with links (please scroll down) and find what's your fav.
Disclosure: This post may contain affiliate links.
All images are used with the permission of the Designers for this link list