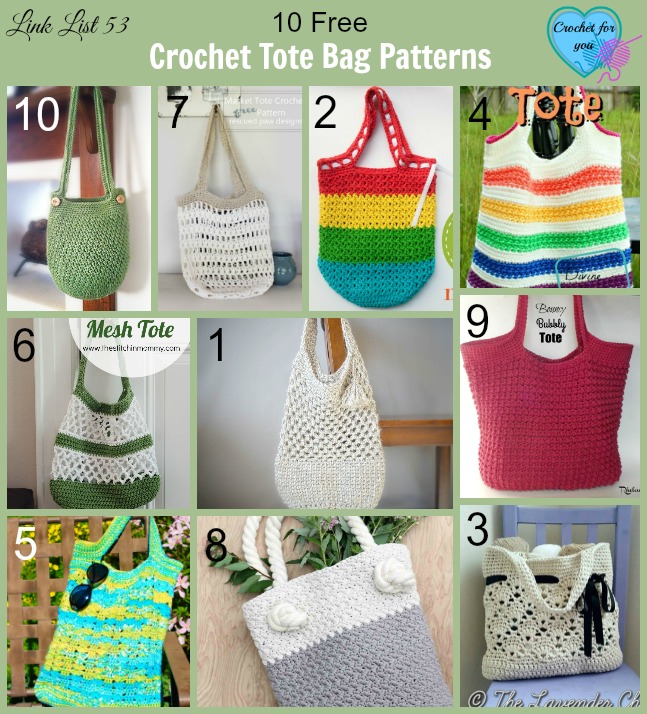 Link list 53: 10 Free Crochet Tote Bag Patterns
10 Free Crochet Tote Bag Patterns.
I'm really loving the style of a tote bag by the way. I've seen loads of people carrying around, so imagine how happy I was when I saw that people have been designing these crochet tote bags? I saw that there are beautiful and colorful new crochet tote bag patterns that released recently by my crochet blogger friends. And I could find more tote bag patterns created by other talented designers. All patterns are great and very interesting…
So this link list 53 is all about pretty crochet tote bag patterns with lovely texture stitch patterns. I'm really grateful my new crochet blogger friends who giving me permission for sharing their patterns with the photo in this link list. You know they've gained an immense amount of followers for doing this; sharing their passion and creativity online. A high following is something many of us aspire to have, so others are able to see each of our interests and hobbies like my blogger friends and myself. For those looking gain a growth in followers, simply share your passion online! And if you're struggling in the process, take advantage of an instagram growth service just to get you kick started. So one day you can be like my blogger friends, and show off your crochet market bags to others too!
Disclosure: This post may contain affiliate links.
Let's check out another great link list for market bag patterns I shared in the last year.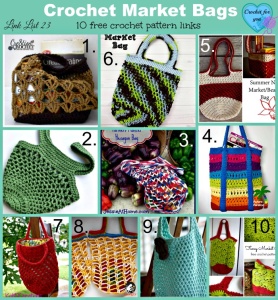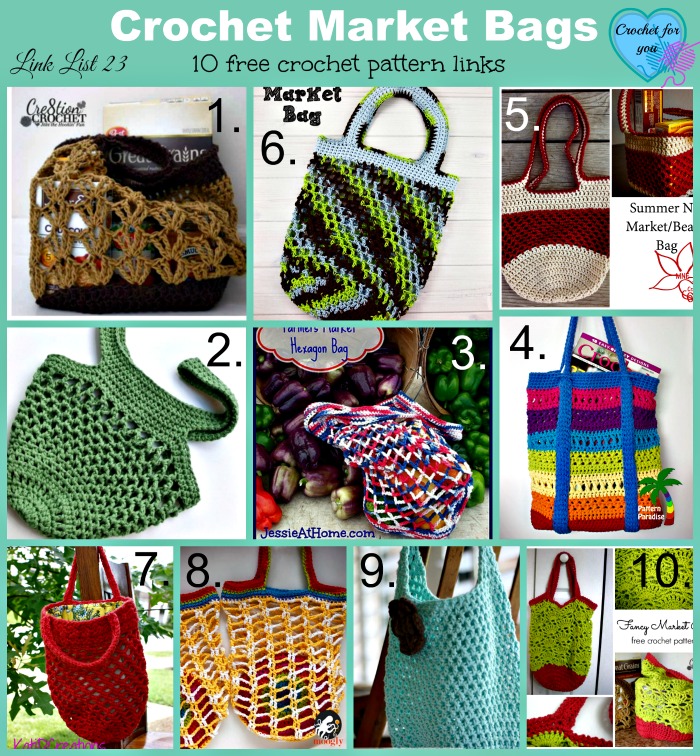 Scroll down to get these pattern link list >>
All images are used with the permission of the Designers for this link list