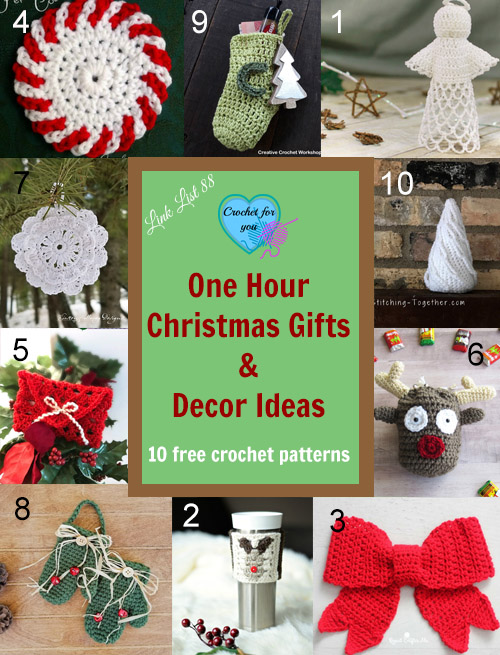 Link list 88: One Hour Christmas Gifts & Decor Ideas
One hour Christmas Gifts & Decor Ideas – 10 free crochet patterns
Christmas on the doorstep. Everyone busy with decorating and gift wrapping. These 10 free crochet patterns are simple and small gift ideas, gift tags and ornaments you can finish in an hour. Visit last link list for more Crochet Gift Ideas for Winter Holiday Season.
Did you know that we did Crochet-A-long for 6 Christmas Ornaments? We had a great time and so much fun. 🙂 The CAL has already ended, but you can start it at any time you like.
Disclosure This blog contains affiliate links.
All images are used with the permission of the Designers for this link list.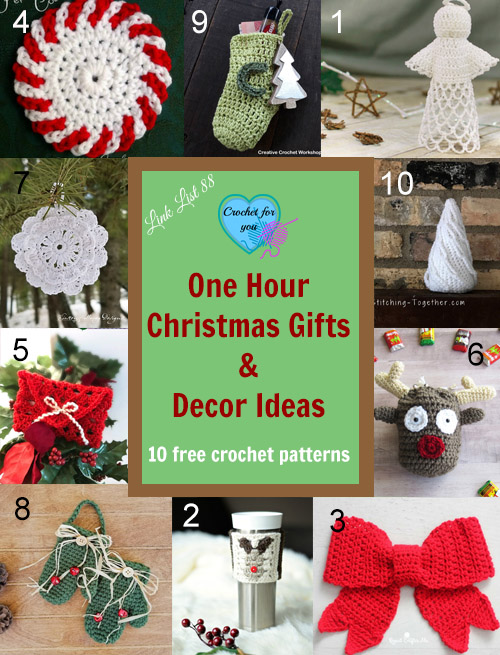 Please click on the website/blog name to go the pattern.