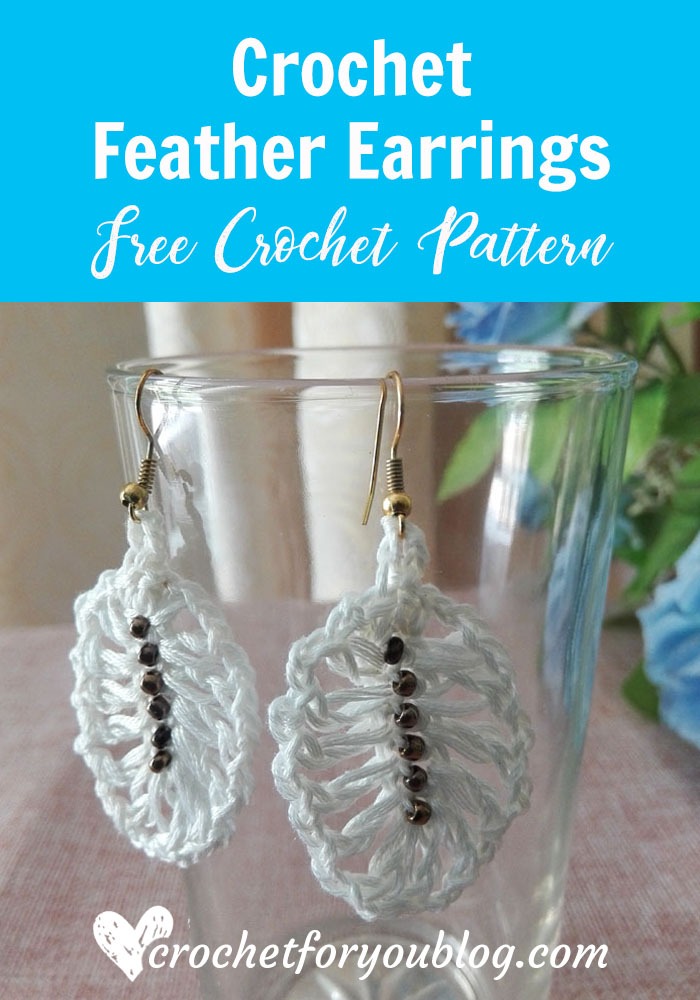 Crochet Feather Earrings Free Pattern
Crochet Feather Earrings Pattern by Crochet For You.
Two weeks ago, I was playing around crochet with beads and made Crochet Feather Pendant Necklace. So my friends, this week I came up with the matching Earring set. 😀 Enjoy the pattern.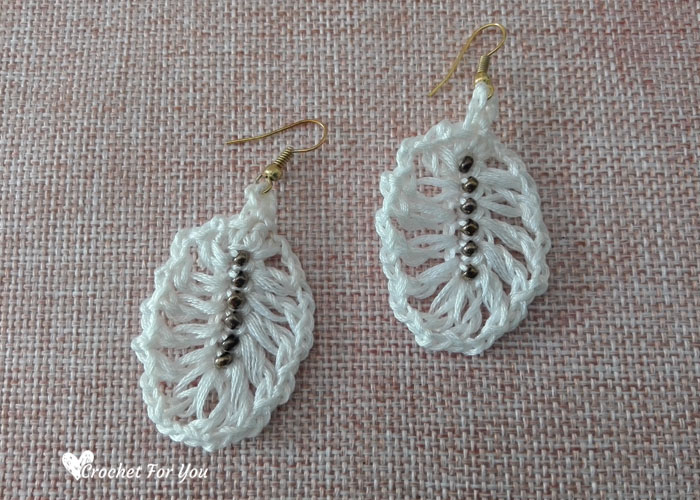 Don't forget to add this pattern to Ravelry queue
Skill Level Intermediate
Materials
Gauge: Gauge is not very important for this pattern.
Abbreviations
ch = chain
sl st = slip stitch
sc = single crochet
hdc – half double crochet
dc = double crochet
st(s) = stitch(s)
[ ] work instructions within brackets as many times as directed
Special Stitch
Bsc – beaded single crochet insert the hook in next ch, yo, pull back through, slip 1 bead and yo, pull back through both loops on the hook.
Crochet Feather Earrings Pattern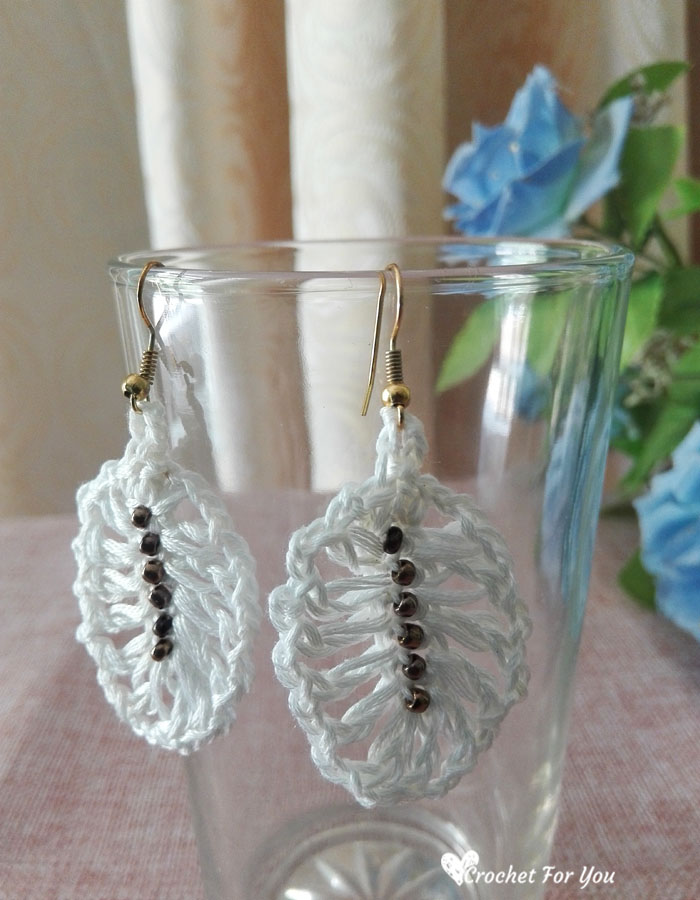 Earrings
Insert 6 beads onto the thread first.
ch 7
Row 1: Bsc (see special stitch) in 2nd ch from the hook, Bsc in each st to end,
Row 2: work in around the two sides, ch 1, sc in the last st in the previous row, ch 2, hdc in next st, [ch 2, dc in next st] 4 times, do not turn and work in opposite side, [ch 2, dc in beg ch in the previous row] 2 times, ch 2, [ch 2, dc in next st] 4 times, ch 2, hdc in next st, ch 2, sc in last st, ch 4, sl st to first chain (made a loop) sl st to the first st of the earring. Fasten off and weave the ends.
You can use fabric stiffener to harden your earrings. Attach the earring hooks (jumping ring to the loop on the earrings) using jewelry pliers.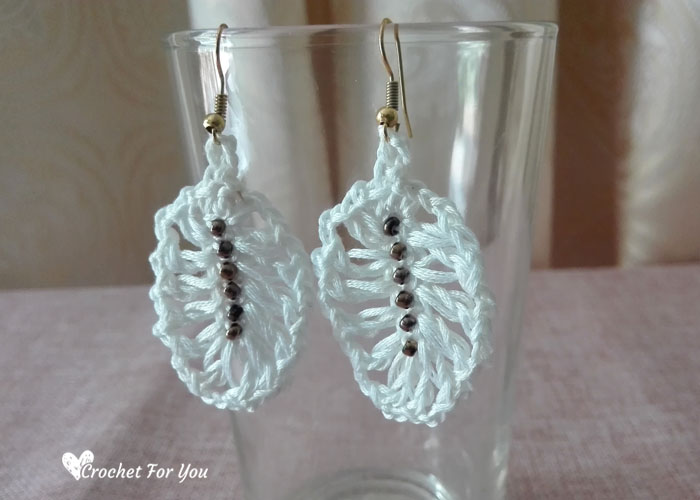 Can't wait to see your finished projects. ? Share your finished projects of this pattern.
Happy hooking with Crochet For You!!
Let's connect and share Facebook | Google+ | Pinterest | Twitter | Instagram
---
Contents include photography and patterns are copyrighted Crochet For You by Erangi Udeshika.
Do not copy, edit, distribute or republish patterns and images on this blog in part or whole as your own. Please, share a direct link to the pattern with others and anywhere else. You are welcome to make and sell finished items using my patterns.
Visit Copyright / Terms of use for more info. Thank you.