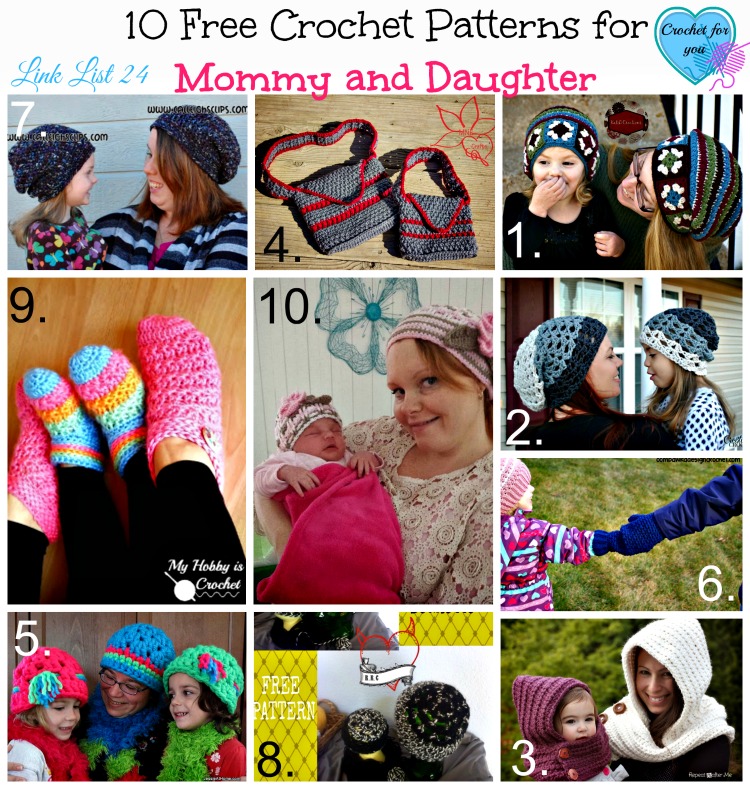 Link List 24: 10 Free Crochet patterns for Mummy and Daughter
10 Free Crochet Patterns for Mommy and Daughter
Through every smile and tears daughter is a precious gift for mom. Mom is the whole word for daughter. Here are 10 free crochet patterns for Mom and daughter. I hope you enjoy.
Look at these darling photos.. So precious. Happy moments. I'm grateful to all the designers featured in this link list, who gave me permission to share links to the patterns with one image with all of you.
Disclosure This blog contains affiliate links.