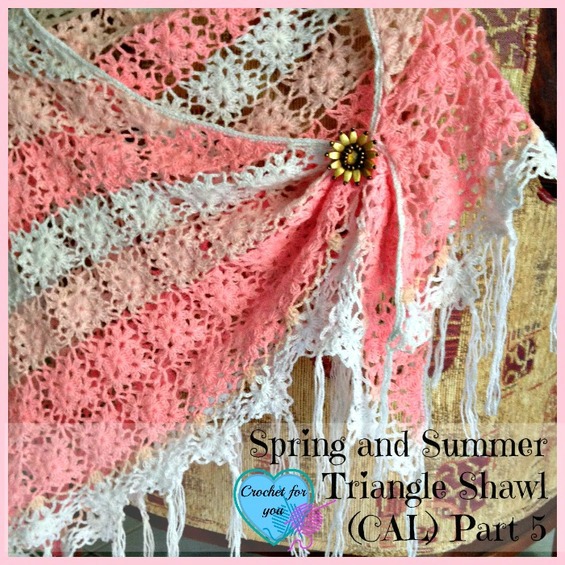 Part 5: Spring and Summer Triangle Shawl (CAL) 2015
Spring and Summer Triangle Shawl (CAL) from Crochet For You.
This CAL has already ended, but you can start it at any time you like. Each part of this CAL has been updated with the links >> Welcome post | Part 1 | Part 2 | Part 3 | Part 4 | Part 5.
Disclosure This blog contains affiliate links.
Last week in part 4 we finished our shawl 90%. Part 5 for all the things including blocking, adding fringes and this is the last part of the CAL with all of these.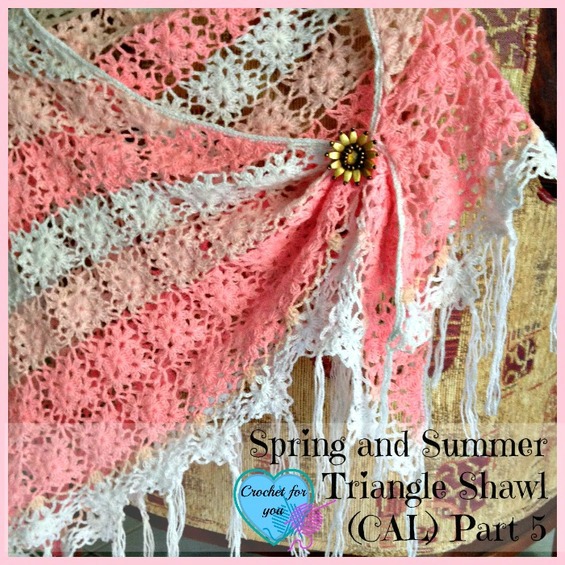 Don't forget to add this CAL to Ravelry queue
First I did blocking the shawl. There are few different methods for blocking crochet pieces. Steam blocking, wet blocking, dry blocking, etc.
I did wet blocking. 
I found these helpful links about blocking crochet/knitting pieces. 
I found this link and it has very detailed advice, helpful tips and how to block your shawl step by step. How to block a knitted or crocheted shawl by expression fiber arts.
How to Block from Annie's is another great

tutorial

as well. If you want to know more about blocking you should read this too.
So I started. I soaked my shawl in warm water about 20-30 minutes. After removing the water by squeezing gently and gently and again gently (you should do it a few times) I laid the shawl on the bed and pinned two sides of the corner first, then kept pinning all ch-9 sp pointers.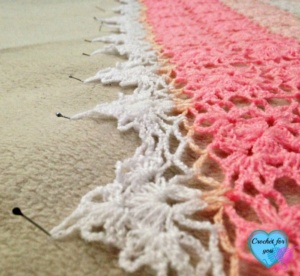 It was a sunny day so my shawl dried in a few hours. Quick and simple.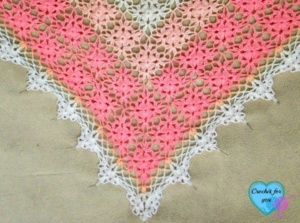 Adding fringe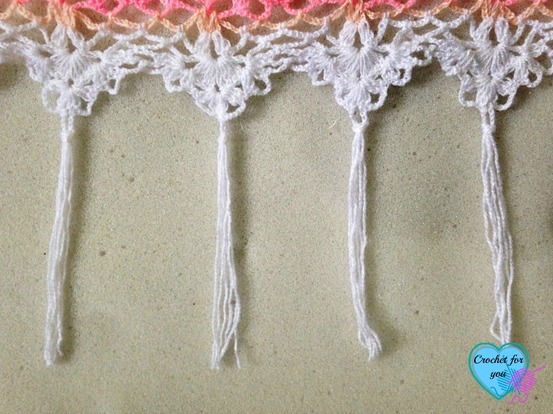 This was one of my favorite parts. Adding fringes to the shawl was fun and I was excited to see my finished shawl at last.
How to add fringe?. Click here to see the tutorial Fringe How-to by Just Be Happy Life. 
You will need a few more yards of additional yarns to make these fringes. I made 4" inches long fringes in white color and wrapped 3 times. So each fringe has 6 strands and added them in each ch-9 pointers.
Okay… Now it's time to see the final result!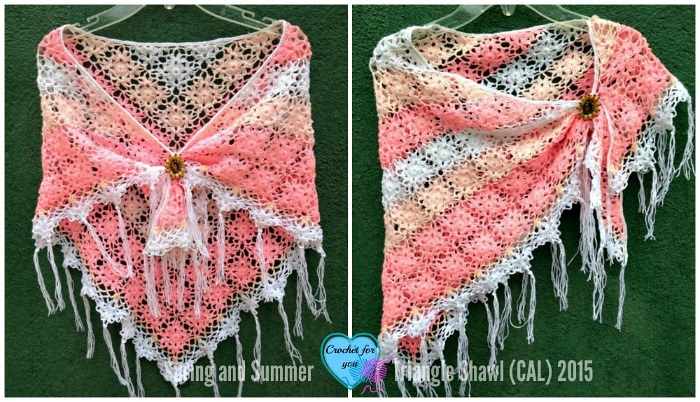 I hope you enjoy the CAL. Me as well. This was my very first Crochet-A-Long and me really happy and enjoyed. Thank you very much for participating with me. Share your WIP, finished projects on Fb page >> Crochet For You.and Ravelry.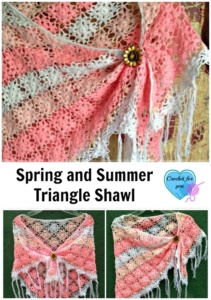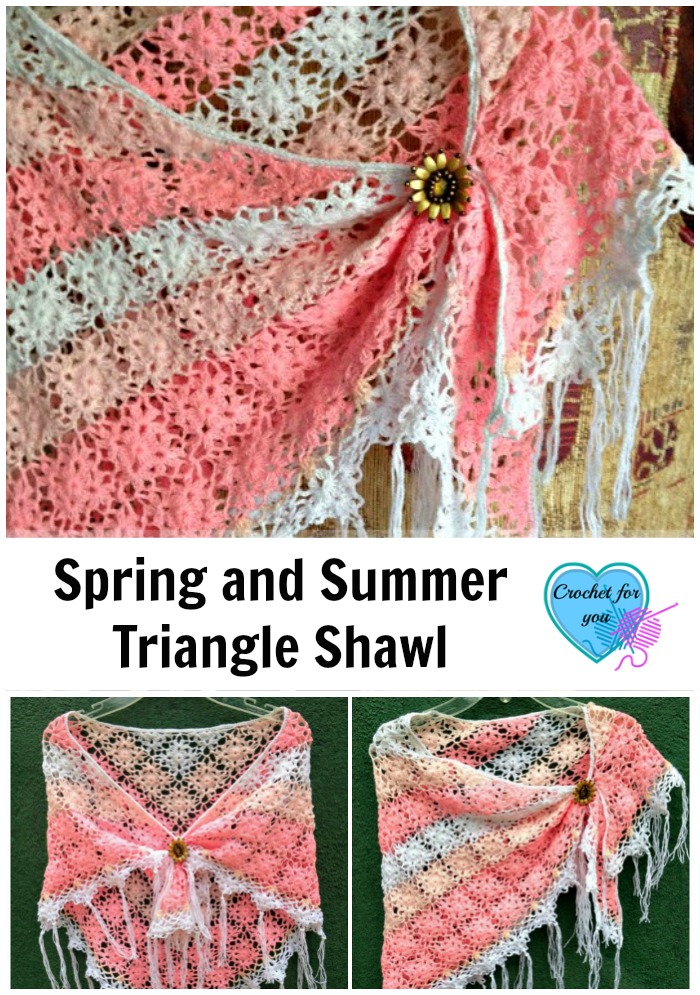 Can't wait to see your finished projects.? Share your finished projects of this pattern.
Happy hooking with Crochet For You!!
Let's connect and share facebook | google+ | pinterest | twitter | Newsletter
---
All contents include photography and patterns are copyrighted Crochet For You by Erangi Udeshika.
Do not copy, edit, distribute or republish patterns and images in this blog in part or whole as your own. Please, share a direct link to the pattern with others and anywhere else. You are welcome to make and sell finished items using my patterns.
Visit Copyright / Terms of use for more info. Thank you.