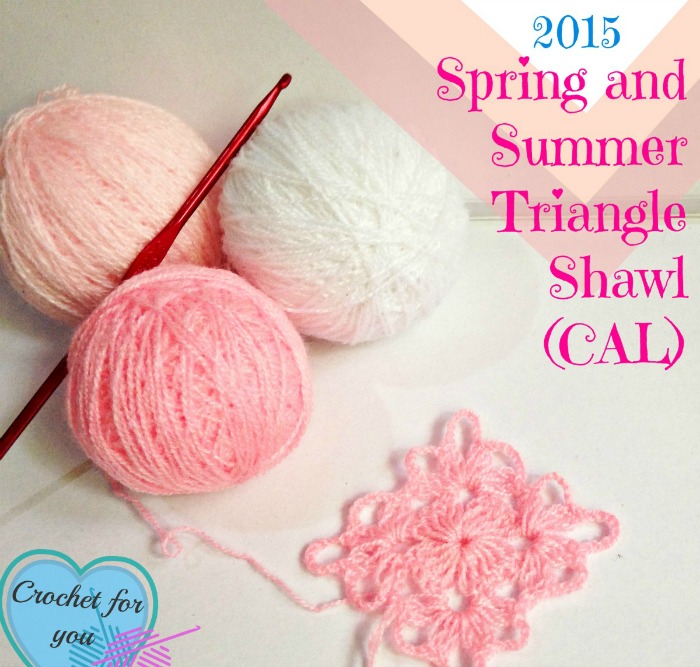 Spring and Summer Triangle Shawl (CAL)
Spring and Summer Triangle Shawl (CAL) from Crochet For You.
This CAL has already ended, but you can start it at any time you like. Each part of this CAL has been updated with the links >> Welcome post | Part 1 | Part 2 | Part 3 | Part 4 | Part 5.
Disclosure This blog contains affiliate links.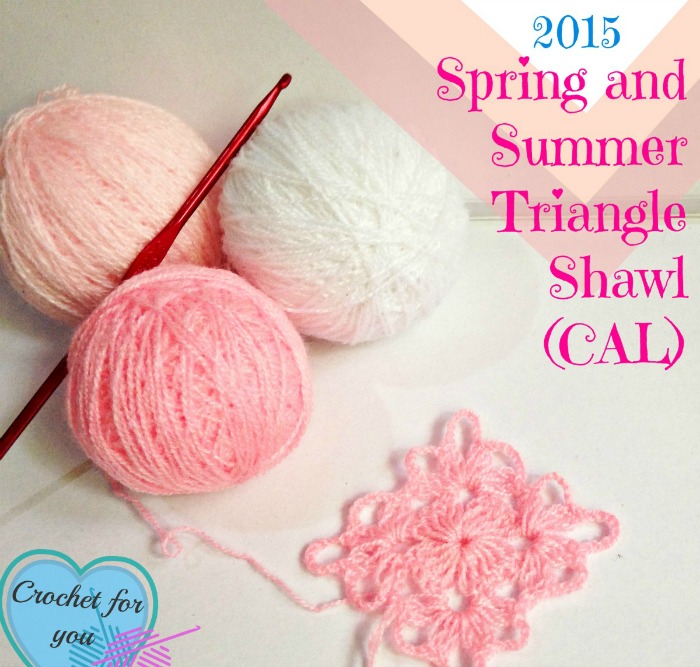 Don't forget to add this CAL to Ravelry queue.
I'm so excited to announce you that I'm going to start my first CAL for this spring and summer at Crochet For You. The spring season has started and this is a great time for making light weight projects.
I was thinking about making a lacy and a lightweight pattern using Small Crochet Motif that I shared with you last year. And I have changed the motif pattern a little bit for making this shawl, so don't follow that pattern. The small crochet motif pattern is very popular since it has only 2 rows,  easy and fast to crochet and can be finished each motif pieces less than 15 minutes. Perfect pattern for the busy time. Right..
So, I thought it would be fun and exciting time if we do it together.
Crochet-A-Long for everyone who likes to crochet the same project at the same time with other crocheters.
Subscribe to our newsletter to get the latest post just in time when it releases.
We can communicate and ask questions and share our WIP with each other and finally finish the projects at the same time… Maybe we can vote for the best and beautiful project… What do you think? This would be fun and extra fun. So, this is how my first Crochet-a-long (CAL) is going to start.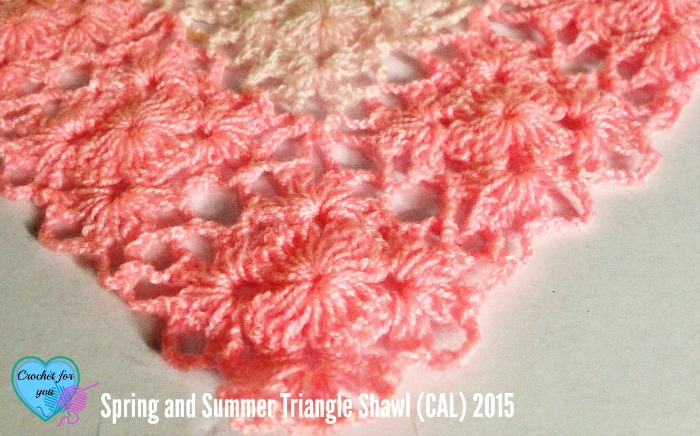 About the materials, you want.
First of all, I must say this pattern is free size. No need worry too much about the sizes, gauge, and materials we get.
You're free from all of these. You can measure your work while you crocheting and stop at any time after you get your desired length. When talking about the materials for the shawl pattern, the best yarn weight is fingering, sport and DK because we are going to make a lacy pattern for both spring and summer time.  Light weight yarn is perfect and fingering is the best. 
I'm using fingering weight yarn I bought from the local market.

Select one yarn weight and a crochet hook size to go with the yarns you choose.
Use your favorite colors and of course, this pattern will work with your stash buster…
Materials: (I used)
fingering weight yarn (below are the yardage I used for the sample)
White color (color 1) Approx. 250 yards
Beige color (color 2) Approx. 200 yards
Pink color (color 3) Approx. 200 yards
Tapestry needle to sew in ends
Scissors
Special stitches and helpful resources
I use Join As You Go method for joining each motif together. I will update the tutorial with photos about how to join motif using Join As You Go method here in the future. Click here to go the post. (Updated)
For the best yarns, check out the yarn collections on Knit Picks, Craftsy and Annie's.
To finish shawl pattern with fringe. How to make a fringe by Just be happy!
Schedule
I'll post each part on every Saturday this month. My aim is to finish the shawl end of this month and finally post my finished project by the 2nd of May 2015.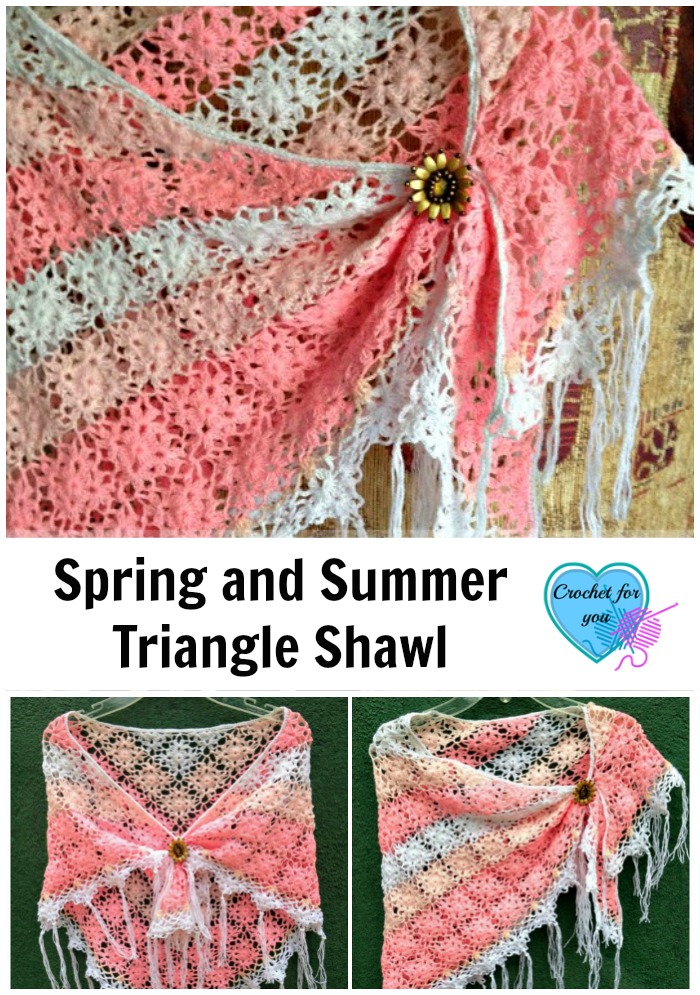 Can't wait to see your finished projects. 🙂 Share your finished projects of this pattern.
Happy hooking with Crochet For You!!
Let's connect and share facebook | google+ | pinterest | twitter | Newsletter
---
All contents include photography and patterns are copyrighted Crochet For You by Erangi Udeshika.
Do not copy, edit, distribute or republish patterns and images in this blog in part or whole as your own. Please, share a direct link to the pattern with others and anywhere else. You are welcome to make and sell finished items using my patterns.
Visit Copyright / Terms of use for more info. Thank you.