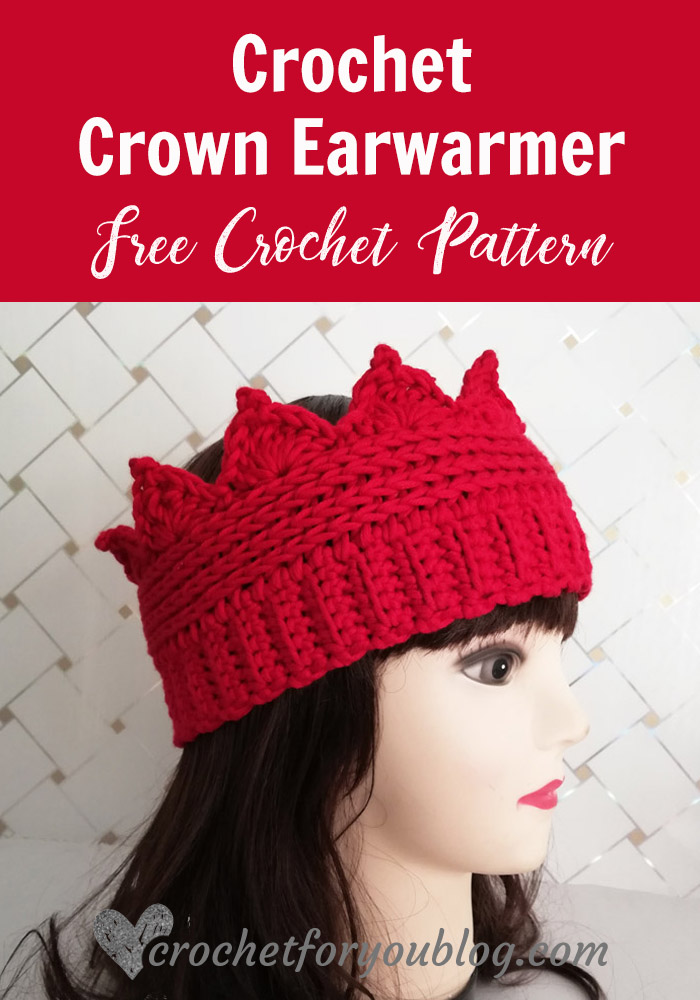 Crochet Crown Ear warmer Free Pattern
Crochet Crown Ear warmer Pattern by Crochet For You.
Make your own Crown Ear warmer not just for fun but keep your ears warm in the cool weather. This pattern can be easily adjusted to any size. It means you can use any yarn weight and the gauge is not very important.

Isn't this Crochet Crown Ear warmer perfect for kids? They can play king and queen roles while they are wearing it on winter days. Kids will love to wear it all day. And I hope you like this pattern as a gift idea too… There are so many possibilities. This crown Ear warmer is perfect for Christmas, birthday parties, and as a prop. 😀 What do you think? I like to hear your thoughts.

Disclosure This blog contain affiliate links.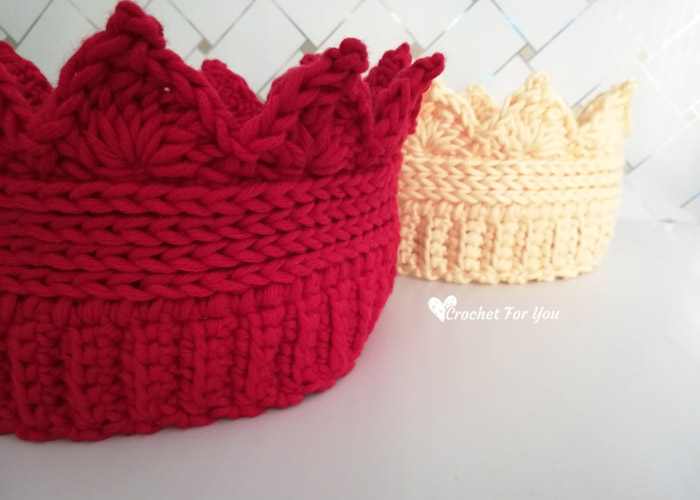 ---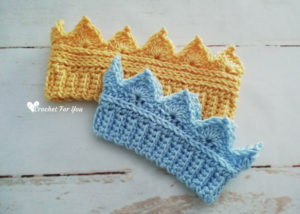 ---
Crochet Crown Hat
Click on the image for the free pattern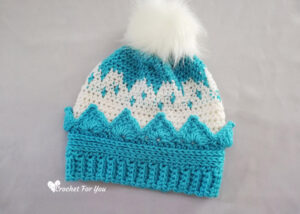 ---
Skill Level: Intermediate
Finished sizes: (This pattern can be adjusted to any size)
Teen/Adult: 20" circumference and 5" height
Child: 17.5" circumference and 4.5" height
Materials:
#4 – Medium / Worsted weight yarns (Approx: 100 total yards) for each
(I used)
#4 – Medium / Worsted weight yarns Approx: 100 yards
I-9, 5.5mm crochet hook
Tapestry needle for weaving ends.
Gauge: 13 sc x 14 rows = 4″ with I-9, 5.5mm crochet hook.
Abbreviations
sl st = slip stitch
ch = chain
sc = single crochet
hdc = half double crochet
dc = double crochet
tr = treble crochet
sk = skip
* to ; = repeat * to the instructions.
beg = beginning
(RS) = right side
Special stitches
hdc/sc in 3rd loop= instead of working crochet stitches in top loops of the previous round, you should find a 3rd loop on the wrong side or back side of the crochet piece. This 3rd loop is located on the wrong side just under the top 2 loops. Start to make a crochet stitch you want as normal way. When you inserting hook into the loop in the previous row just skipped the top 2 loops and turn a crochet piece forward and insert the hook in 3rd loop, Finish the stitch as normal. 🙂
Picot = crochet ch 3, sl st to the previous tr you just crocheted.
Shell stitch = (2 dc, 2 tr, picot, 2 tr, 2 dc) in indicated st.
Notes:
This ear warmer has a ribbed band and can be adjusted to any size. Crochet multiple of 6 rows for the ribbed band part to get your desired circumference. (work in rows and join 2 short sides together to make a ribbed band).
If you can't get the actual measurements of the person, you can follow the Hat sizing guide chart. Select the age group you want and try to get the closest number of the hat circumference by crocheting multiple of 6 rows for the band.
Beg ch does not count as st.
Watch the video tutorial
To make this Crown Earwarmer in adult size I used Red Heart Super Saver – Dusty Gray (Amazon Affiliate)
Crochet Crown Earwarmer Pattern
Teen/Adult: 20" circumference and 5" height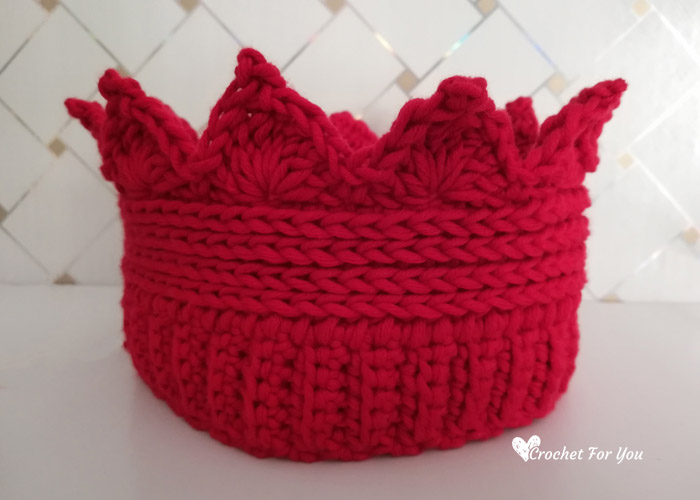 Ribbed Band
66 rows for the ribbed band = 20" (teen/adult size)
Leaving 6" long tail of the yarn, with the 5.5mm crochet hook.
ch 7
Row 1: sc in 2nd ch from the hook, sc in each st across, turn. (6 sts)
Row 2: ch 1, sc in first st, sc in BL of each of next 4 sts, sc in last st, turn. (6 sts)
Row 3 to 66: repeat row 2.
Insert the yarn tail through the tapestry needle, place two short sides together and sew with the tapestry needle.
(Work in the long side of the band)
Round 1: (RS) ch 1, hdc in first st and each st around, sl st to the first hdc. (66 sts)
Round 2: ch 1, hdc into the 3rd loop of each st around, sl st to the first hdc. (66 sts)
Round 3 – 4: repeat round 2.
Round 5: ch 1, sc into the 3rd loop of each st around, sl st to the first sc. (66 sts)
Round 6: ch 1, sc in first st, * sk next 2 sts, shell st (see the special stitches above) in next st, sk next 2 sts, sc in next st; repeat to around, sl st to the first sc. (11 shells)
---
Child: 17.5" circumference and 4.5" height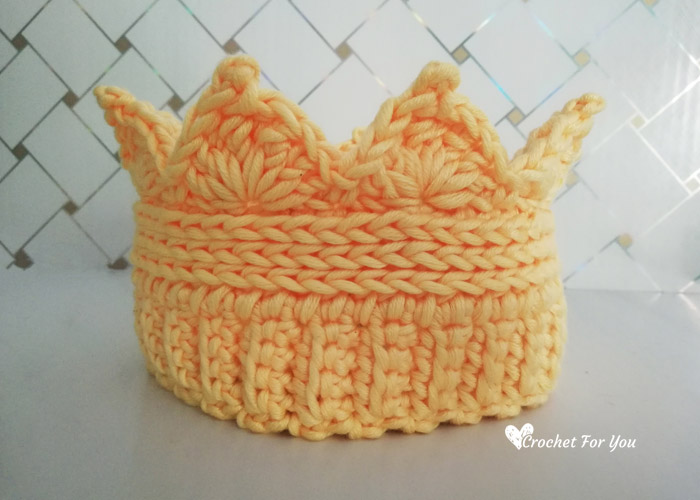 Ribbed Band
54 rows for the ribbed band = 17.5" (child size)
Leaving 6" long tail of the yarn, with the 5.5mm crochet hook.
ch 6
Row 1: sc in 2nd ch from the hook, sc in each st across, turn. (5 sts)
Row 2: ch 1, sc in first st, sc in BL of each of next 3 sts, sc in last st, turn. (5 sts)
Row 3 to 54: repeat row 2.
Insert the yarn tail through the tapestry needle, place two short sides together and sew with the tapestry needle.
(Work in the long side of the band)
Round 1: (RS) ch 1, hdc in first st and each st around, sl st to the first hdc. (54 sts)
Round 2: ch 1, hdc into the 3rd loop of each st around, sl st to the first hdc. (54 sts)
Round 3: repeat round 2.
Round 4: ch 1, sc into the 3rd loop of each st around, sl st to the first sc. (54 sts)
Round 5: ch 1, sc in first st, * sk next 2 sts, shell st (see the special stitches above) in next st, sk next 2 sts, sc in next st; repeat to around, sl st to the first sc. (9 shells)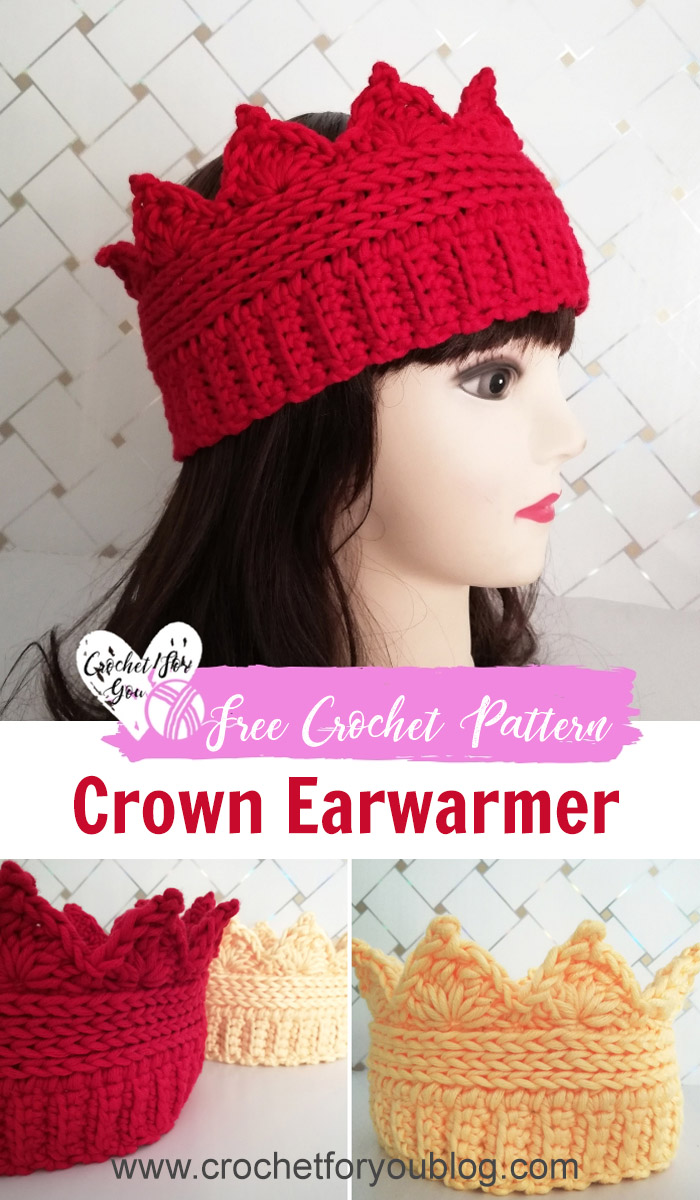 Hope to see you soon with a new FREE pattern
Until then, Happy Crocheting!!
Share your finished projects of this pattern on Crochet For You FB page.
Happy hooking with Crochet For You!!
Let's connect and share
Facebook | Pinterest | Twitter | Instagram

All contents include photography and patterns are copyrighted Crochet For You by Erangi Udeshika.
Do not copy, edit, distribute or republish patterns and images in this blog in part or whole as your own. Please, share a direct link to the pattern with others and anywhere else. You are welcome to make and sell finished items using my patterns.
Visit Copyright / Terms of use for more info. Thank you.