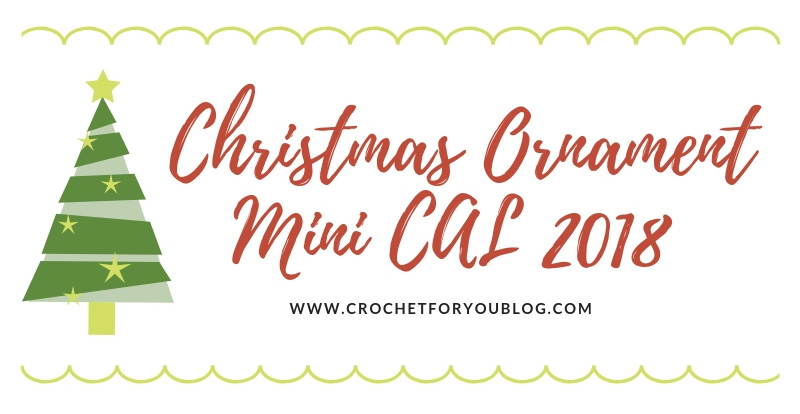 Christmas Ornament Mini CAL
Christmas Ornament Mini CAL
Hi everyone, I'm back with another Christmas Ornament Mini CAL for 2018.
Last year if you remember we were all got together to make 6 Christmas ornaments. It was really fun and we had a great time.
Honestly, I wish I could make more than 6 ornaments but there was not enough time at that moment. I was so busy with some other crochet projects. So this year, I decided to do another mini CAL and add more patterns to this ornament collection.
Haven't you joined last year Christmas Ornament Mini CAL?
If you missed last year Christmas Ornaments, I have listed and linked below each pattern. You can grab all these patterns. They are always free on the blog and you can start at any time. ?
Back to this year Christmas Mini CAL 
This Christmas Mini CAL will start next Thursday (15 of November) and going to live for 6 weeks every Thursday.
Each week I will share one pattern with lots of photos.
All the patterns are amigurumi type but easy to make. If you have not done this before do not afraid. Just try it.
Materials list
Sport / DK weight yarns. Many patterns come with Christmas related colors like (red, green, brown and white)
G-6, 4mm crochet hook (be sure to select the hook to go with your yarns. I'm using sport weight yarn and G-6, 4mm crochet hook)
Fiber fills
Tapestry needle, scissors, stitch markers.
More about the CAL
How to join?
I warmly invite you to come and see every Thursday for free Christmas Ornament Patterns on the blog.
Also, you can join Crochet For You Email List to get new updates on the blog. (Click here)
And don't forget to LIKE our Crochet For You Fb page. (Click here)
I warmly invite you to share your WIP's and finished projects on Fb page or anywhere else with#XmasOrnamentMiniCAL, #crochetforyoublog
Be sure to tag me when you post your finished project on Instagram @erangi.crochetforyou. Use the hashtag #XmasOrnamentMiniCAL , #crochetforyoublog
I hope you will participate and enjoy the CAL … See you next week with the 1st pattern. 🙂
Pattern schedule