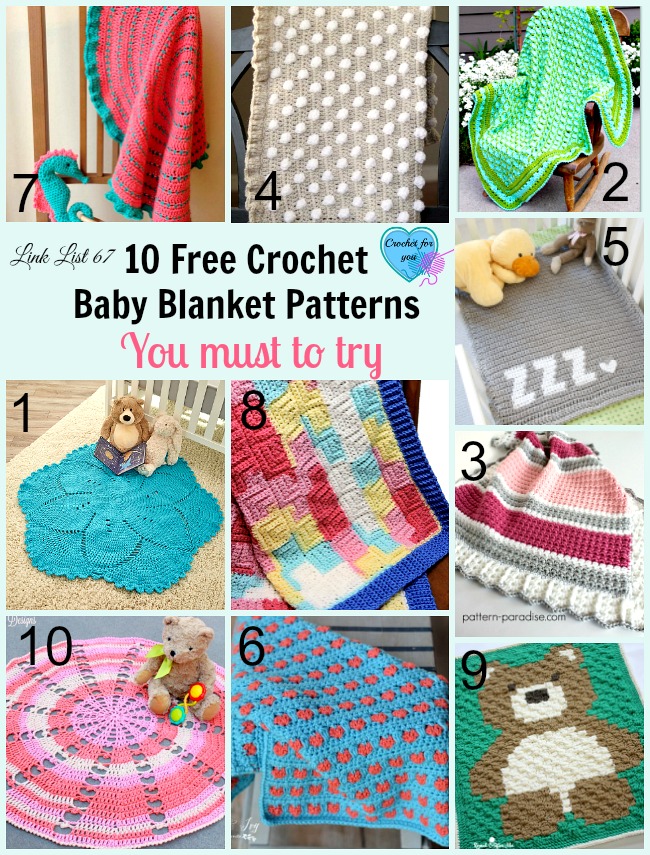 Link list 67: 10 Free Crochet Baby Blanket Patterns with Great Textures
10 Free Crochet Baby Blanket Patterns.
This week's link list filled with lovely baby blankets with great textures. I love the different shapes, stitches, and colors, in these baby blankets. Perhaps some of them were made to match the nursery wall decals of where their baby sleeps. It's just one of the many steps in setting up a nursery, after all. The blankets themselves are awesome, just adorable and a must try. Each blanket has a unique look and new thing to learn. Babies often use these blankets throughout their childhood and then they become cherished keepsakes for young adults and mothers alike where they may be passed on to future generations. If you are not as savvy with a crochet needle as you would like to be, you could consider Personalized photo collage blankets. If you have had a pregnancy or newborn photo shoot, these can be great to create a lasting gift to welcome a new baby into the world to treasure for years to come. I think I don't want to mention about these are perfect gifts for both mom and babies. They would go well with the best baby products available to new moms and their babies. 🙂
Disclosure: This post may contain affiliate links.
Please scroll down to see 10 free crochet baby blanket pattern links.
All images are used with the permission of the Designers for this link list.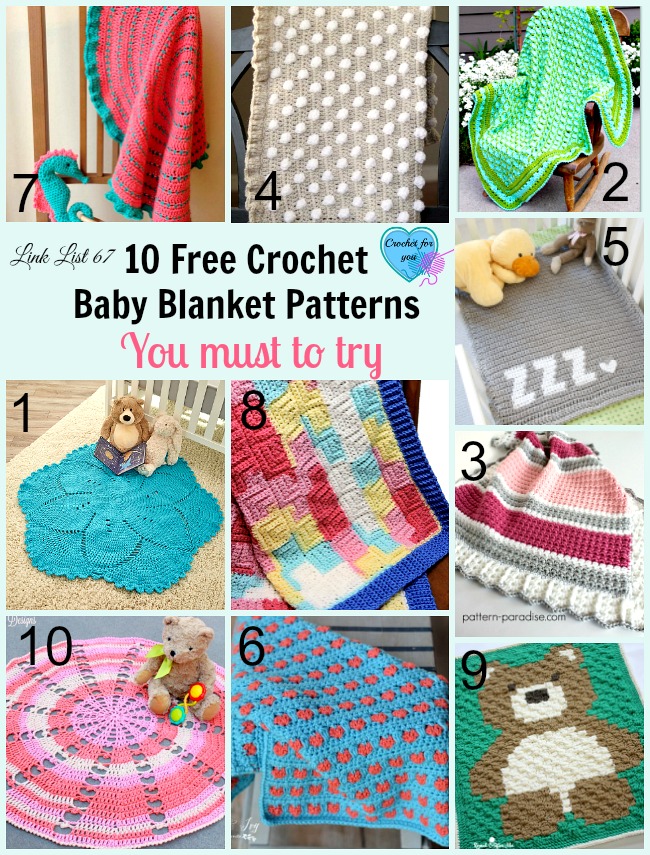 Additionally, I want to guide you to the best place for more baby blanket patterns >> Visit AllFreeCrochet for 50+ Free Baby BlanketCrochet Patterns.
---
(affiliate link)
Easy post stitches create the look of cables and other Aran patterns on the four small crochet wraps in Cabled Baby Blankets from Leisure Arts. Exquisite designs by Bonnie Barker include Aran Appeal, Bold Cables, Honeycomb, and Woven Treasure. Each project uses Intermediate skill level and medium weight yarn.