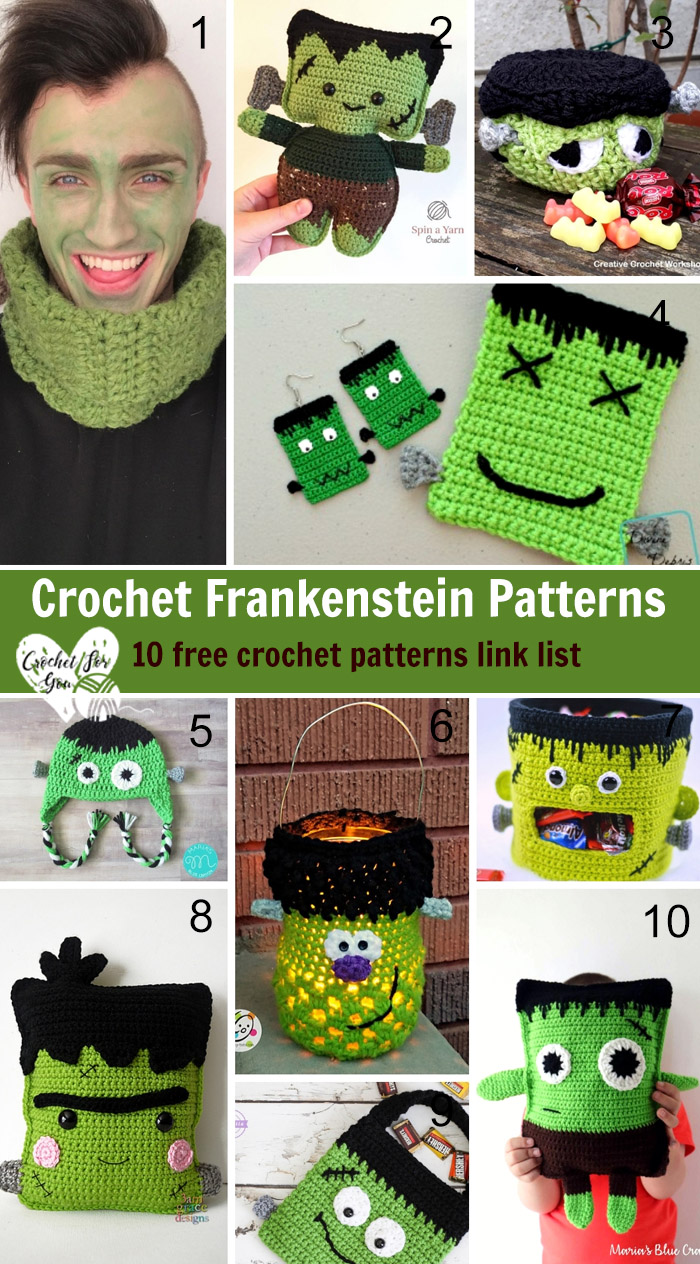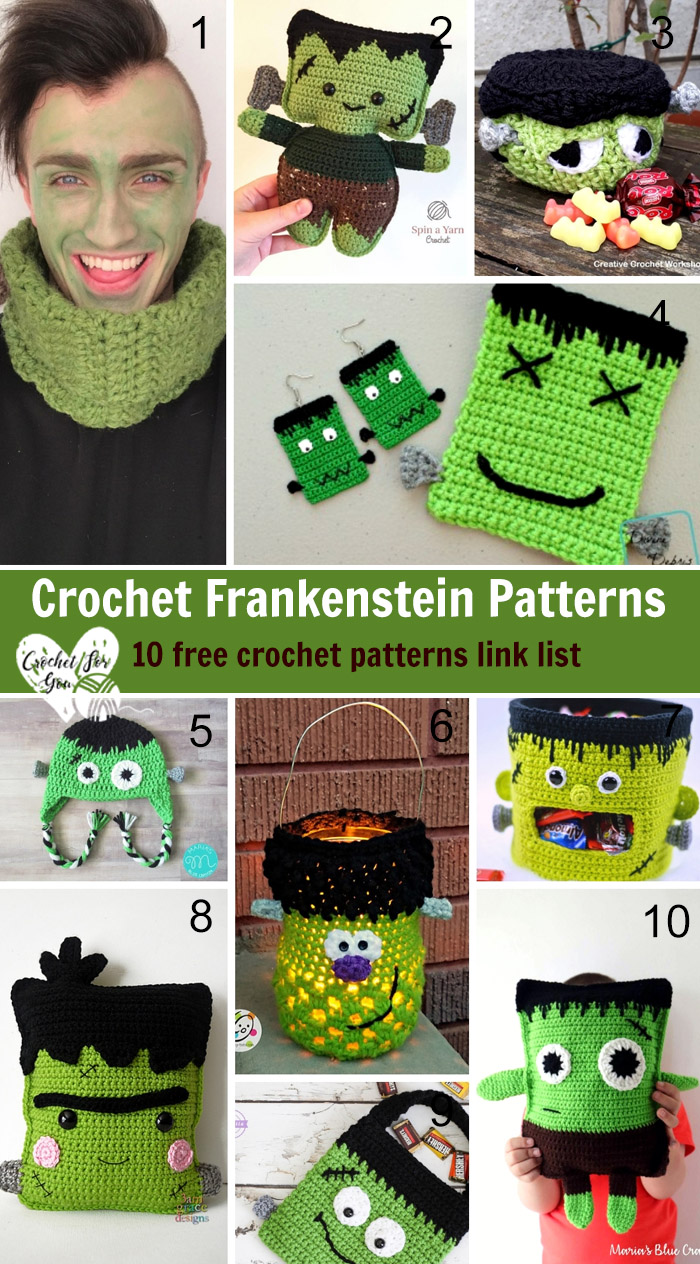 Crochet Frankenstein Patterns
Crochet Frankenstein Patterns – 10 free crochet pattern link list
Here is the link list 108 with 10 Free Crochet Frankenstein Patterns to use in various ways. 
Check out other Halloween themed link lists
Disclosure: This post may contain affiliate links.
All images are used with the permission of the Designers/website owners for this link list.
Scroll down and click on the name of the website/blog to go the pattern.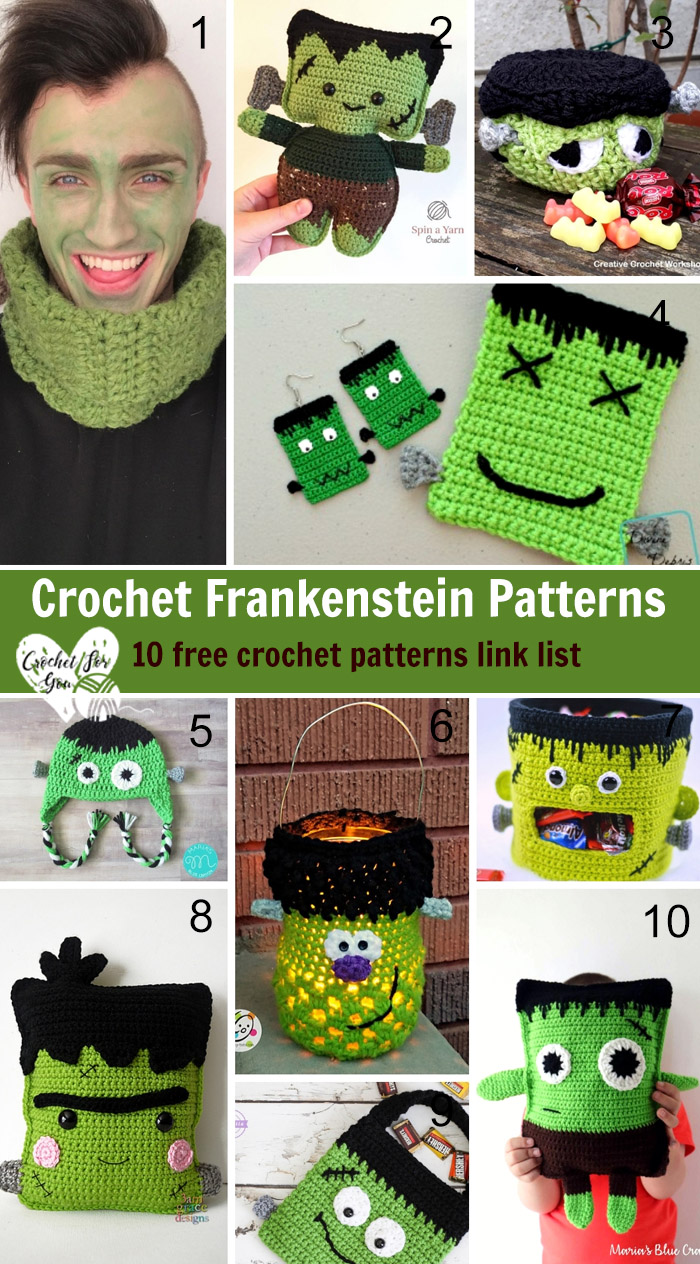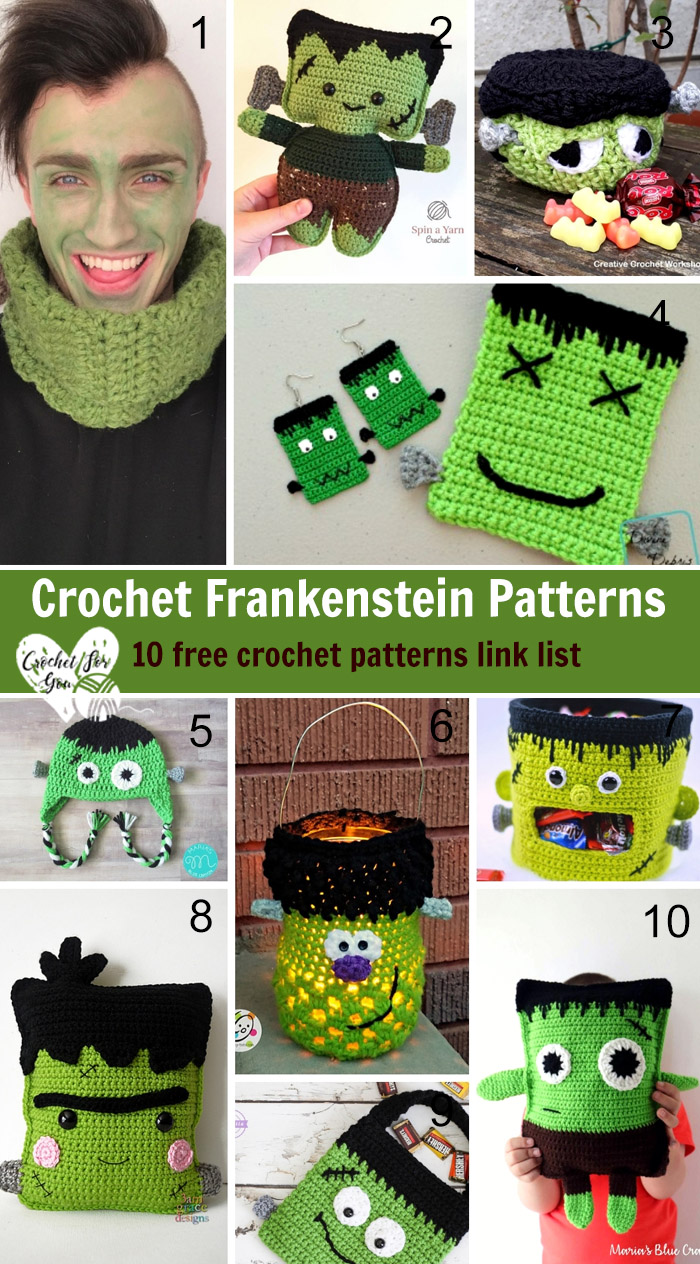 ---
(affiliate link)
Digital Downloadable ePattern from Leisure Arts

Halloween Bear Crochet ePattern – $5.99
from: Leisure Arts, Inc.